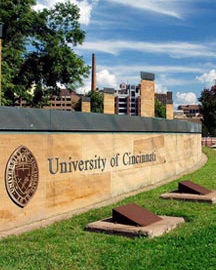 Tammy J Downey
Program Coordinator, Communication Sciences & Disorders
513-558-8501
Education/Credentials:
AA: University of Cincinnati
Program Coordinator for the Communication Sciences and Disorders Department which offers AuD, Masters and PhD degrees and which houses the speech and audiology clinics.
Kathleen B. Hykle
Business Manager, Communication Sciences & Disorders
HSB
513-558-8502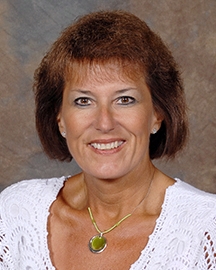 Linda L Roedig
Program Coordinator, Communication Sciences & Disorders
G65 French East
513-558-8503
Being the Program Coordinator of the CSD clinic, I enjoy the best of both worlds, by having the pleasure of working closely with faculty and students. We provide speech and audiology services, including hearing aids to the community, as well as, contracting  out with head start programs and retirement homes to enrich their communication skills. It is very rewarding.  Outside of UC, I  spend much of my free time volunteering in the community and promoting our clinic.
Phyllis Breen, MA - Speech-Language Pathology

Linda Lee, PhD - Speech-Language Pathology
Jo-Anne Prendeville, EdD - Speech-Language Pathology
Gloriajean Wallace, PhD - Speech-Language Pathology ​
Lisa Froehlich, PhD Adjunct Instructor SLP

Julie Griffith, PhD Adjunct Instructor SLP
Kathy Groves Wright, PhD Adjunct Assistant Professor VA SLP
Bernice Klaben, PhD Adjunct Assistant Professor UC ENT SLP
Kate Krival Adjunct Assistant Professor SLP
Ann Kummer, PhD Adjunct Professor CCHMC SLP
Rochel Lazewnik Adjunct Instructor SLP
Claire Miller, PhD Adjunct Assistant Professor CCHMC SLP
Joy Musser, PhD Adjunct Assistant Professor SLP
Lindsay Riegler, PhD Adjunct Assistant Professor VA SLP
Kaci Stenger Adjunct Instructor SLP
Ann Slone Adjunct Instructor SLP
Christina Tkacz Adjunct Instructor SLP
Jennifer Vannest, PhD Adjunct Instructor of Clinical CCHMC SLP 
Irving Wollman, PhD Adjunct Assistant Professor of Clinical CCHMC SLP