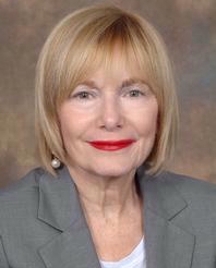 Joan M. Murdock
Associate Professor - Clinical, Program Director (MHA), CAHS School of Social Work
French Hall
513-558-6916
Joan Murdock, Ph.D., MHSA is Program Director of the Master of Health Administration degree program (online) and Associate Professor at the University of Cincinnati, College of Allied Health Sciences. Dr. Murdock has background and experience in the health care clinical setting in hospital administration and radiologic technology. She served as Vice-President and Assistant Vice-President at two Cincinnati hospitals. Her areas of study and teaching include the following; health care delivery systems, health care organization and management, health policy and population health, and quality care management. Additionally, she is a founding member of the UC Latino Health Collaborative and is active in health care professional associations including membership on the AUPHA Graduate Program Directors Committee.  Dr. Murdock served as a consultant for the American College of Surgeons, Commission of Cancer, developing Cancer Registries and Collaborative hospital-wide cancer programs.
Currently, Dr. Murdock serves as the chairperson for the Master of Health Administration Stakeholders Committee, the UC Center for Continuous Professional Development Committee and the UC College of Pharmacy Advisory Board for the Master of Science in Pharmacy Leadership Program.  
Dr. Murdock obtained her Bachelor's degree in Sociology and Urban Studies with a specialization in Urban Health Care from Boston University. She holds the "Gerontology Specialist in Aging Graduate Certificate", as well as, a Master's in Health Services Administration from the University of Michigan. Dr. Murdock obtained her PhD in 2000 from the Union Institute and University, specified in Health Care Management and Cultural Diversity in Health Care.  
Her research includes:
Comparative Results of Utilizing the Intercultural Development Inventory with Master of Health Administration students and Pre-Med Students (2018-Present)
Return on Investment (ROI) Analyses of an In-Patient Lay Health Worker Model on 30-Day Readmission Rates in a Rural Community Hospital (2016-2017)
Results of Student Competency Self-Assessments at Program
                        End of the University of Cincinnati Master of Health Administration
                        Degree Program (2015)
The Impact of a Mentoring Component as Part of a Physician
Leadership Development Program (2013-2014)
Physician Development Education and Its Impact on Increased
Knowledge, Skills and Competencies (2005-2015)
Health Professions Education Collaborative-Inter Professional       
Education in the Health Sciences at the University of Cincinnati
      and its Impact on Learners' Knowledge, Skills and Beliefs
(2008-2014)
Principal Co-Investigator, Evaluation of a Faculty Development Program in Inter Professional Teamwork and Healthcare Improvement (2010-2014)
Latino Health Collaborative-University- Community Partnerships to Improve The Health of Latinos and Vulnerable Populations in Greater Cincinnati (2007-Present)
Principal Co-Investigator, "Describing the Professional Characteristics Of Underrepresented Minority Genetic Counselors," (2004-2006)
Director of MHA Program Evaluation and Capstone
Michelle Renee Chyatte
Asst Professor - Educator, CAHS School of Social Work
104 HSB
513-556-4615
Dr. Michelle Renee Chyatte, DrPH, MPH is an Assistant Professor and Capstone Director in MHA program at the University of Cincinnati. She has over a decade of experience with mixed methodology multi-level research, health care delivery systems, and curriculum development for public health and medical students. As a published researcher and educator, she is also known for serving on a number of national strategic planning committees. Dr. Chyatte has presented at well over a dozen national and international conferences and helped procure over $4 million in grant monies. 

Previous work has been in the design, implementation, and evaluation of health policy strategies for health care industry leaders including: The Centers for Disease Control, The Children's Hospital of Philadelphia, and The Pennsylvania Department of Health. As a former NPR reporter, legislative policy coordinator, Dr. Chyatte has extensive experience/knowledge of state and federal legislatures, preparing policy briefs, annual reports, and white papers for stakeholders and legislative staff. She parlayed her careers in journalism and health care policy which has helped her assist in development and procurement of value-added strategic partnerships at both the state and federal level through inter-agency meetings and grant procurement. 
 
Stephanie Rae Keith
Program Manager, Health Administration, CAHS School of Social Work
106 HSB
513-558-4045