Passion Meets Preparation
in UC's Doctor of Physical Therapy program

Advance your career and develop your passion. Your UC degree prepares you to become a licensed physical therapist after passing your licensing exam and your experiences in the program will prepare you to work in a wide variety of clinical settings. 
UC's Physical Therapy program is nationally ranked by U.S. News & World Report and our students benefit from an 100% employment rate upon graduation. 
Our CAPTE accredited program gives you a wide array of experiences and allows you to build your resume and network. 
No GRE required - All you need to get started on your PTCAS application is a bachelor's degree, 3.0 GPA, pre-requisite courses, recommendation letters, and obervation hours. 
UC's 8-term curriculum will allow you to graduate and enter the workforce faster - saving you both money and time. 
We developed a curricular model that maintains the comprehensive, successful curriculum we are proud of, while balancing rising student debt concerns, and ensuring the student, graduate and program outcomes that UC DPT program has enjoyed since its inception continue well into the future.
UC's DPT program incorporates a variety of local, national and international clinical placements into the curriculum so you will gain a variety of experiences allowing you to see the breadth of career opportunities available to you upon graduating. Just a few of our unique placements include: 
Walter Reed National Military Medical Center-top tier U.S. military medical center

EXOS-health and performance for elite athletes, military, and businesses, trains athletes for the NFL Combine, the Olympics, and other professional teams
Cincinnati Children's Hospital Medical Center-top Children's Hospital in the nation
University of Cincinnati/NovaCare Training Room-one of the few clinical rotations in the nation in which the student physical therapist spends 40 hours per week in a training room working with D1 athletes 
Pro-Bono Clinic - our in-house pro-bono clinic allows students to serve patients in the community. 
We're situated at the center of the Cincinnati medical community, so our student's benefit from being in such close proximity to some of the regions best health care facilities. With neighbors and partners like Cincinnati Children's, UC Medical Center, Veterans Affairs, and UC Athletics - our options for collaboration are limitless. 
Brand New Facilities - The $61 million Health Sciences Building gives students access to innovative labs and a breathtaking environment to learn and grow.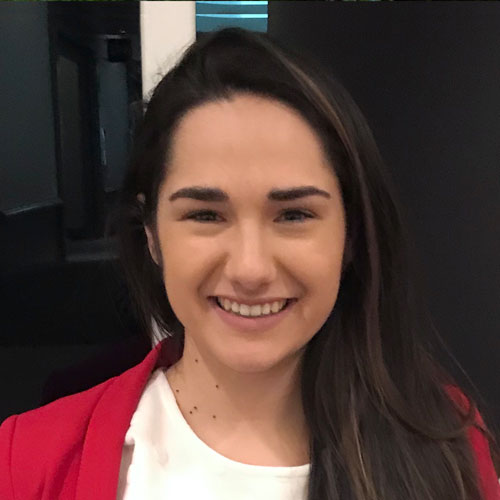 Sarah Doren
| Doctor of Physical Therapy graduate
"All of the DPT professors are so passionate about their field of expertise that they open your heart and mind to many different experiences. My professors really learned about who I am as a person, student and clinician so that they could challenge me appropriately and steer me towards opportunities for growth."