Do work that matters
with a University of Cincinnati MSW

Advance your career and develop your passion. Your UC degree prepares you for advanced social work practice with individuals, families, groups, communities, and organizations and will allow you to become a licensed social worker in the state of Ohio after passing your licensing exam.
Our CSWE accredited program gives you a wide array of experiences and allows you to build your resume and network - you'll be joining a strong alumni network of nearly 3,000 graduates working across the globe. 
No GRE required - All you need to get started is a bachelor's degree, 3.0 GPA, pre-requisite courses and references. Don't have a 3.0? If your cumulative GPA is between 2.75 and 3.0, you may qualify for our Pathways Program. 
Variety of program options to fit your busy life - accelerated, full-time and part-time options allow you to choose the right pace for you.
Unique field placement opportunities
UC's program incorporates field placements throughout the curriculum, and with 200+ social service agency partners to choose from you are bound to find one that aligns with your passion. Currently working? Some students even choose to do their placement with thier current employer to save time.  
Fellowship/stipend opportunities include specific traning working with at-risk children, adolescents, and transitional-age youth, substance abuse disorders, and children with intra-uterine opioid exposure (IOE).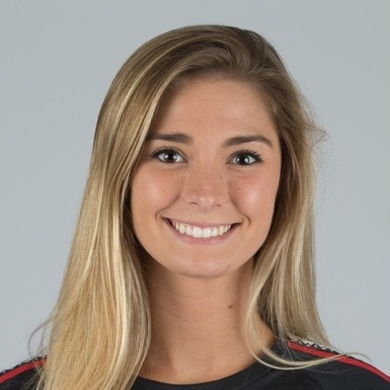 Jade Tinglehoff
| MSW student graduate
"The professors and staff go the extra mile to ensure the students are successful in the classroom, but more importantly, confident going into the social work field. "