Passion Meets Preparation
in UC's Speech-Language Pathology program

Advance your career and develop your passion. Your UC degree prepares you for advanced speech-language pathology practice in a variety of clinical settings and research and will allow you to become a licensed speech-language pathologist after passing your licensing exam.
UC's Speech-Language Pathology programs are nationally ranked by U.S. News & World Report and our students benefit from an 100% employment rate upon graduation. 
Our CAA accredited program gives you a wide array of experiences and allows you to build your resume and network. 
No GRE required - All you need to get started is a bachelor's degree, 3.0 GPA, pre-requisite courses and a CSDCAS application. 
UC has a full-time on-campus SLP program as well as a part-time, online program, so you can choose the degree that fits your needs. 
Unique field placement opportunities
We are proud to partner with nearly 1500 clinical supervisors and over 800 clinical placement options worldwide. These relationships enhance our program's ability to personalized placements and cultivate successful clinical supervisor relationships and performance.
We're situated at the center of the Cincinnati medical community, so our student's benefit from being in such close proximity to some of the regions best health care facilities. With neighbors and partners like Cincinnati Children's, UC Medical Center, Veterans Affairs, and UC Athletics - our options for collaboration are limitless. 
Brand New Facilities - The $61 million Health Sciences Building gives students access to innovative labs and a breathtaking environment to learn and grow.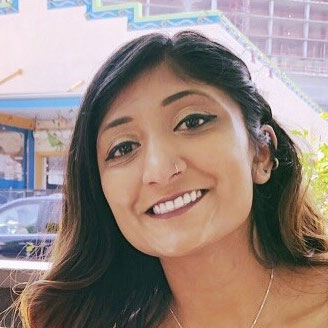 Tulsi Patel
| Speech-Language Pathology graduate
"I chose UC's SLP program because of the incredible hands-on opportunities both during and after graduate school. I also enjoyed how research-focused this program is. I knew I wanted to be a part of research and have opportunities as a medical SLP, so UC was my top choice."