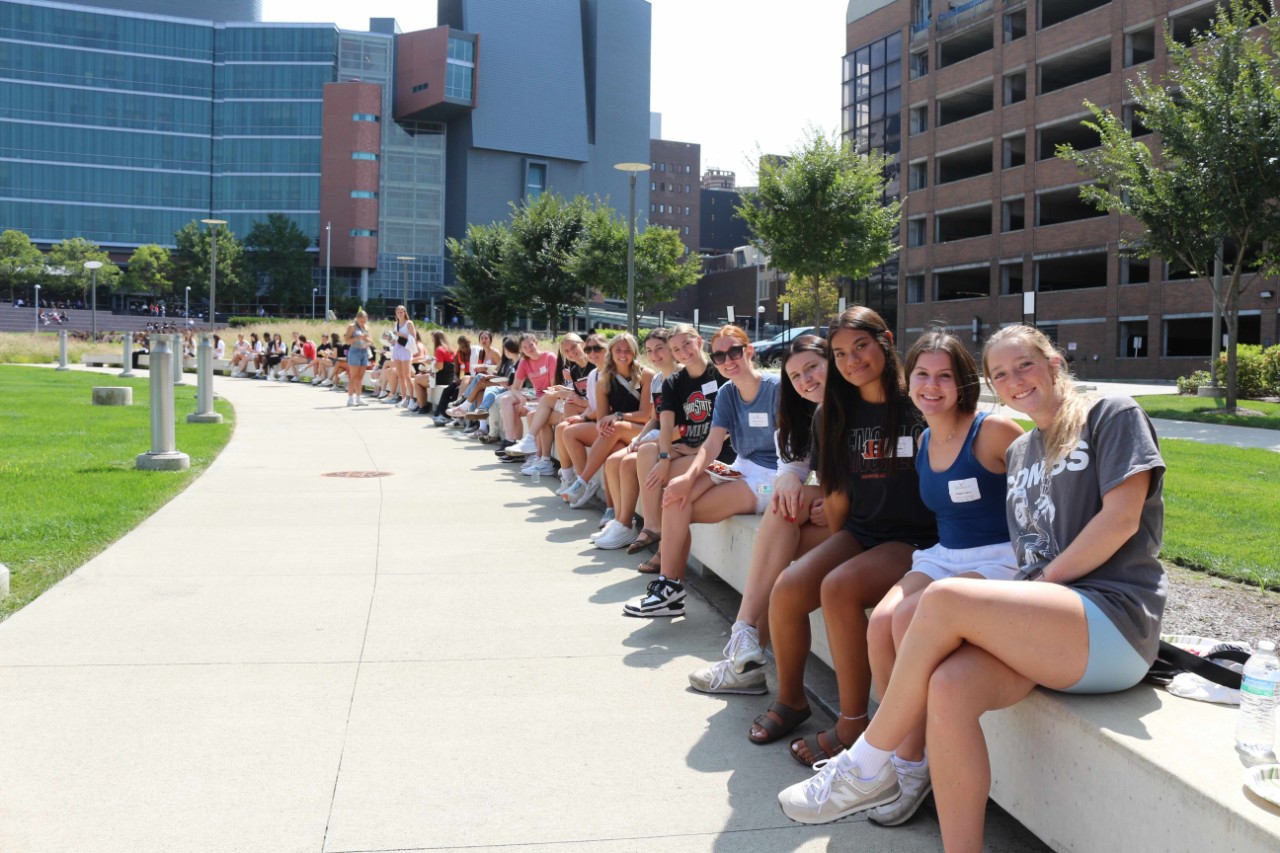 Our students enjoy the best of all worlds: a small, personable, learning environment that benefits from opportunities and resources possible only as part of a large, nationally-known academic medical center.
Academic advisors and faculty mentors will support you in a successful college experience and help transition you to employment or graduate school.
Our location increases your possibilities for collaboration with the programs and activities of UC's other health profession colleges and the adjacent University and Children's hospitals and urban public schools. Student organizations foster fun and friendships along with community and professional involvement.
Our accomplished and dedicated faculty are passionate about sharing their knowledge and helping you succeed in your studies and professional development. They are involved in multiple professional, scholarly and research activities that span their fields and permit the integration of contemporary practice into the classroom.
The growing nature of our programs prompted UC to invest in us. The College is housed in the Health Sciences Building, a brand new $61 million dollar building, on Medical Campus. Facilities include comfortable, technologically up-to-date classrooms, labs, Wi-Fi access, and spaces for you to relax and socialize. The College also has numerous, specially equipped rooms necessary to explore clinical experiences across the disciplines.
The Health Sciences Library serves all medical center programs including the College of Allied Health Sciences. Ranking at or near the top in many categories in Ohio, and in the top 10 nationally among medical school libraries, it offers extensive journal, database and reference resources. In addition to extensive on-line accessibility, this resource is just steps away from the College's front door.
CAHS Admissions
Admissions Counselor, College of Allied Health Sciences