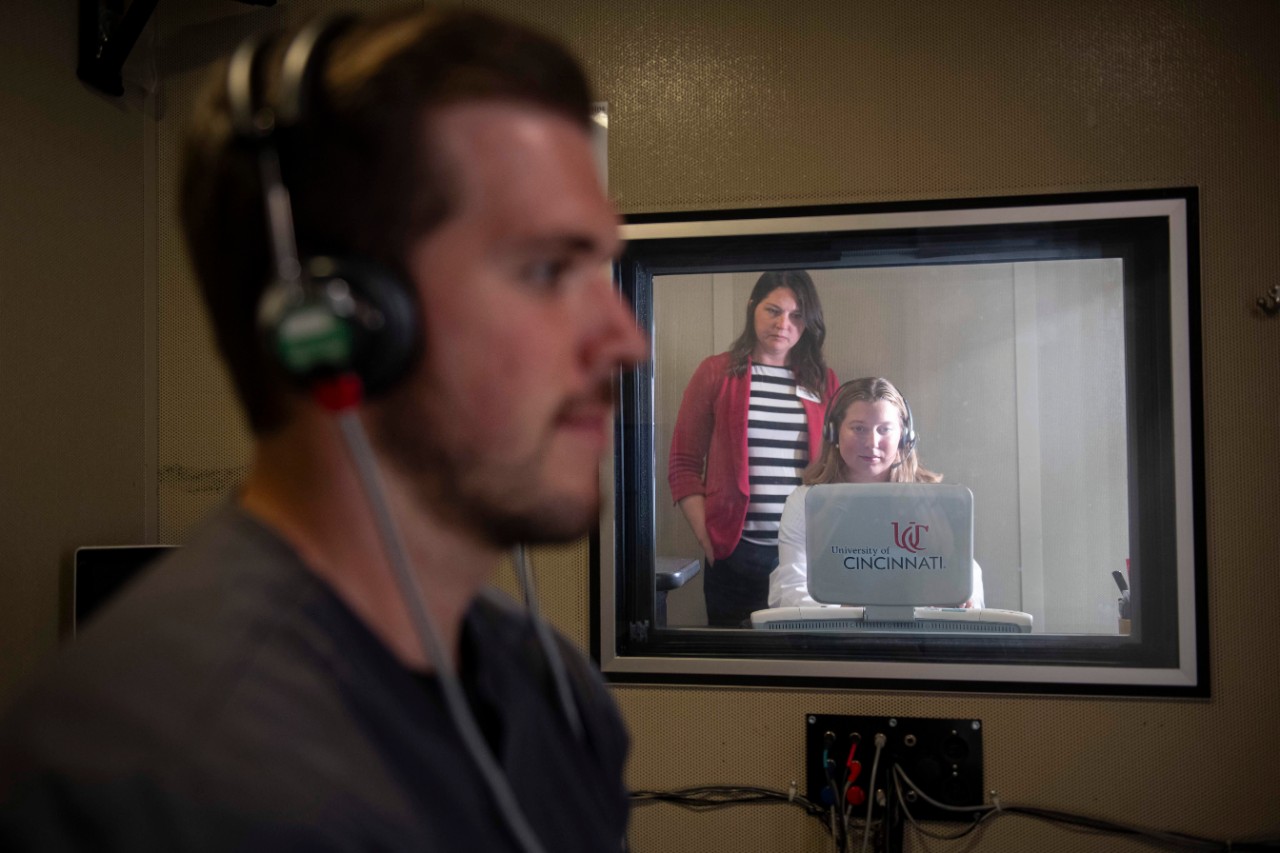 In order to best educate and prepare future allied health and health science professionals to provide high quality service in their respective fields, we are committed to excellence in research. Indeed, the College of Allied Health Sciences has a wide variety of ongoing research projects. Our studies include laboratory studies, clinical and translational studies, and those that reach into the community. Increasingly, we are encouraging and participating in numerous collaborations with other disciplines across the university.
Our recent research successes include: 
External funding increased 79.3% in one year to $3,298,834.
79.2% of proposals submitted received funding. 
College of Allied Health Sciences' primary research areas include:
Speech and language studies targeting child language and literacy development and disorders in impoverished preschool and school-aged children and among bilingual and/or culturally diverse children, those targeting swallowing disorders, language recovery in post-stroke aphasia; and the use telehealth and computer-based tasks in improving the care of individuals with speech and language disorders
Auditory studies include animal models and human studies assessing auditory electrophysiology, bioacoustics and architectural acoustics, cochlear implant studies and studies seeking to improve the diagnosis of auditory nerve function and central auditory processing disorders
Nutrition studies focus on community nutrition education, food insecurity and food literacy in impoverished communities, health disparities in obesity, cardiovascular disease and diabetes particularly in young women and women with children, dietary intervention development and dietary assessment.
Social work studies include those targeting caregivers of patients of stroke, those at risk for suicide, veterans who have experienced trauma, and those addicted to tobacco and attempting to quit smoking, particularly pregnant women and young mothers.
Our rehabilitation studies are addressing aerobic deconditioning, the use of high intensity interval training in stroke patients, community-based management programming in those with stroke, balance and fitness testing in older adults, injury studies in athletes, application of ultrasound imaging in physical therapy and physical therapy student success predictors.
Respiratory therapy studies and those targeting sleep and asthma education are also ongoing.