Faculty Research Directory
Learn more about our researchers in the College of Allied Health Sciences 
Clinical and Health Information Sciences
Clinical and Health Information Sciences Faculty Research

| Faculty Name | Research Statement |
| --- | --- |
| Nancy E. Colletti, PhD, RRT, CPFT | Development of critical thinking skills using authentic learning activities |
| Jan Kelly, MBA, RHIA | Online teaching and learning |
| Pamela Greenstone, MEd, RHIA | Next generation of electronic health records, online teaching and learning  |
| Patricia Tille Ph.D. MLS(ASCP) FACSc  | Online education and molecular microbiology |
| Victoria Wangia-Anderson, PhD, FHIMSS | Leveraging public health and electronic clinical data to predict determinants of health in vulnerable populations |
Communication Sciences & Disorders
Communication Sciences and Disorders Faculty Research
Faculty Name
Research Statement
 
Suzanne Boyce, PhD
Automatic assessment of speech production, ultrasound biofeedback therapy for speech production of /r/
 

 Recovery and treatment in individuals with post-stroke aphasia. 

 
Brian Earl, PhD, CCC-A
Differential diagnosis of speech-in-noise listening difficulties; treatments for middle ear disorders

 Evidence-based practice for language learning in early childhood settings; autism. 

 Compensations & interactions between the respiratory & laryngeal systems in speech, voice, and swallowing disorders. 

 Identification of neurodevelopmental language and reading disorders in multilingual populations. 

 Physiological & acoustic correlates to intelligibility in communication disorders bridging clinical & natural environments 

Peter Scheifele, MD, PhD, LCDR USN (Ret.)
Hearing acuity in African elephants
Jennifer Vannest, PhD
Studies of neuroplasticity for speech and language systems using functional MRI
 

 Cognitive/affective components of stuttering; stuttering intervention; caregiver/community education. 

 
Fawen Zhang, PhD, MD
Neural mechanisms of normal and abnormal hearing using Electrophysiological techniques
 
Rehabilitation, Exercise and Nutrition Sciences
Rehabilitation, Exercise and Nutrition Sciences Faculty Research.

| Faculty Name | Research Statement |
| --- | --- |
| Pierce  Boyne, PT, DPT, PhD, NCS | High intensity interval training in stroke recovery |
| Melinda Butsch Kovacic, MPH, PhD | Improving health literacy and community health via stories and citizen science in underserved communities |
| Dan Carl, PhD | A general focus on High-Intensity Interval Training in performance and conditioning with a specific interest in stroke |
| Sarah Couch, PhD, MS, RD | Development of dietary interventions and assessments targeting CVD risk factors in adolescents |
| Kari Dunning, PhD, PT | Electrical stimulation and high intensity interval training for gait recovery after stroke |
| Chalee Engelhard, PT, EdD, MBA, GCS Emeritus | Scholarship of teaching and learning with a focus on clinical education and curricular design |
| | Improving students to solve ill-structured problems; using video games to augment classroom delivery & feedback. |
| Fran Knox-Kazimierczuk, PhD, RDN, CSSD, LD | Community-partnered research to improve community health in underserved populations |
| Susan Kotowski, PhD | Use of simulation and research experiences to improve student learning outcomes |
| Rebecca Leugers, PT, MS, NDT, LSVT | Stroke survivors' walking abilities in their homes, and how lifestyle management impacts walking ability  |
| Abigail Peairs, PhD | The effects of the DASH diet on blood sugar levels in adolescents with type 1 diabetes |
| Seung-Yeon Lee, PhD | Validation of food literacy tool in choice food pantry users with and without diabetes |
| |  Sensorimotor control with applications to rehabilitation, health, mobility, and human performance.  |
School of Social Work Faculty Research.

| Faculty Name | Research Statement |
| --- | --- |
| Shauna Acquavita, PhD, LCSW | Integrated health and maternal and child health |
| |  Psychosocial impact of cancer on individual and family functioning.  |
| |  Uses community-engaged & qualitative methods to study & amplify the well-being of youth facing discrimination.  |
| |  Impact of the intersection between aging, intergenerational caregiving, and health inequities.  |
| Michelle Chyatte, MPH, DrPH | Impact of foster care program on children's health; emergency planning for foster children |
| Gary Dick, PhD | Fatherhood and family violence in men, particularly veterans; instrument development |
| Dana Harley, PhD, MSW, LISW-S | Community research and photovoice to study hope, optimism, and mental health in at risk populations |
| James Pease, PhD, LISW | Suicide prevention and PTSD in Veteran and military populations; College student Veteran transition and reintegration |
| Anjanette Wells, PhD | Psychosocial needs and barriers of low-income minority patients in preventing and treating cancer |
| Jennifer Wright-Berryman, PhD | Severe mental health disorders, adolescent and adult suicide; effectiveness of suicide prevention (Hope Squad) |
University Research Directory
To search for specific researchers and research facilities throughout the university, please visit  the university research directory.  
For more information about CAHS research: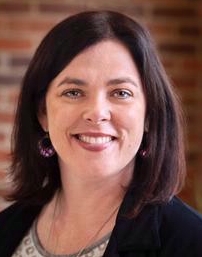 Melinda Butsch Kovacic
Professor and Associate Dean of Research , CAHS College of Allied Health Sciences
G60J HSB
Cross trained as a basic scientist and epidemiologist, my career objectives are to understand how the interplay between genetic predisposition and environment contributes to chronic disease (e.g. cancer and asthma) and to translate my findings into real and measurable changes that improve the outcomes for children and families, particularly those that are living in communities that are most vulnerable as a result of socioeconomics.