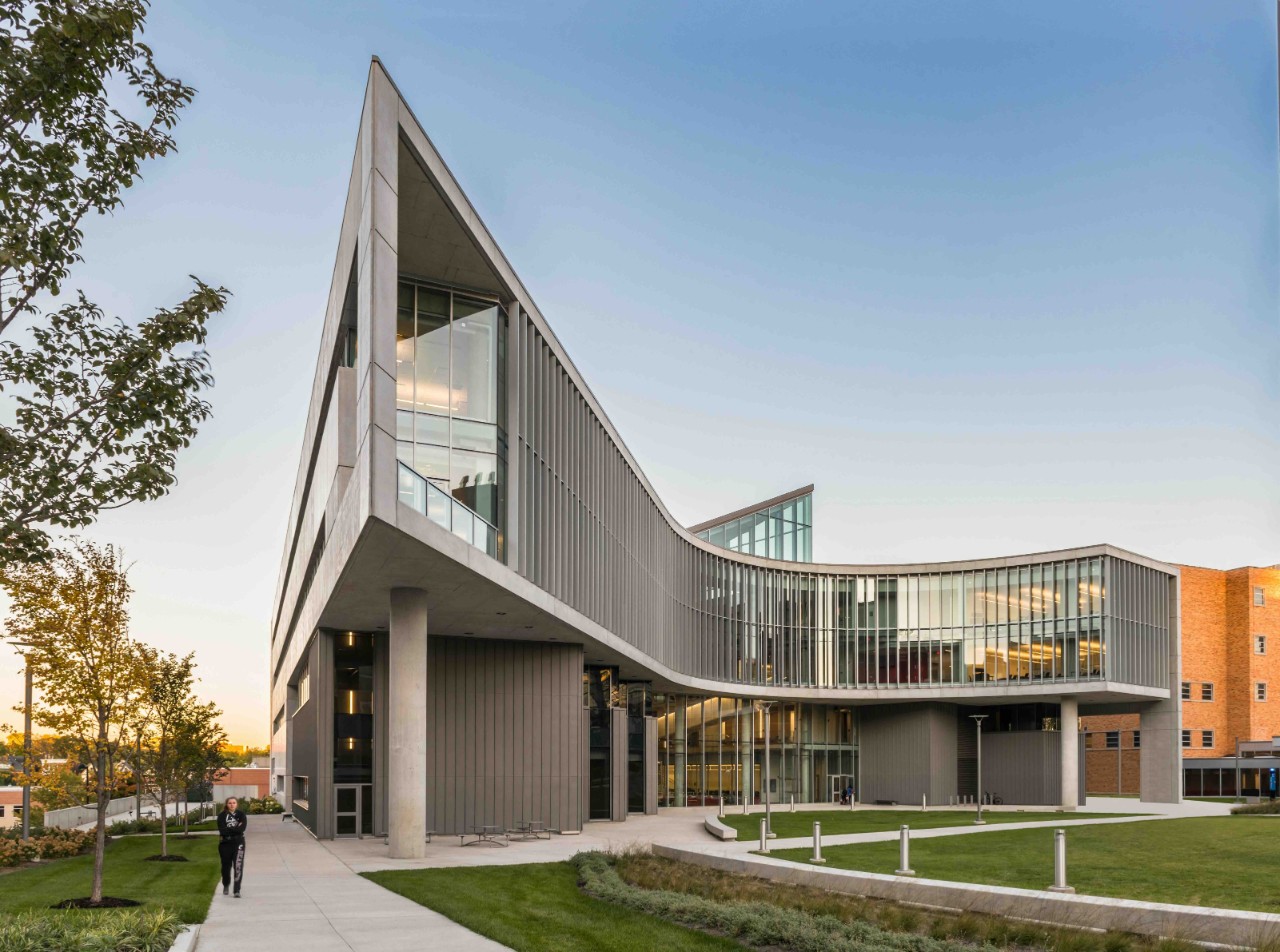 About the College of Allied Health Sciences
The College of Allied Health Sciences plays an increasingly important role in our modern health environment. With the aging of the baby boomer generation and the entire population living longer, expectation for excellent health care services is at an all-time high.
We meet that need by graduating professionals who are exceptionally prepared to contribute to health care from the first day they enter the job market, armed with the latest developments in their field and concrete experience with patients or in the community.
The College of Allied Health Sciences (CAHS) began as the Center for Health-Related Programs in 1995 and was granted college status in March of 1998. CAHS is part of the University of Cincinnati Academic Health Center with the College of Medicine, the James L. Winkle College of Pharmacy and the College of Nursing. The four colleges work together to promote interprofessional learning, which has become an emergent, crucial topic in the health professions nationally due to evidence that team-based care produces superior patient outcomes
The College of Allied Health Sciences is involved in enhancing and improving the quality of life for people everywhere by discovering, teaching and applying knowledge related to health sciences.
The college supports the mission of the University of Cincinnati and is committed to providing students the highest quality learning environment in all its programs. While teaching methods and curricula vary from program to program, high-quality education is relevant to patient needs and the changing patterns of skills that are demanded by modern health care.
Graduates of our academic programs are successful in employment and can excel in health care positions, as well as continue study for advanced degrees. Instructors impress upon students that their first responsibility is always to the patient, client, or service rendered.
For allied health science students, an integral part of that responsibility is a lifelong dedication to continuing education, a necessary element in maintaining one's competence in the field.
The College of Allied Health Sciences educates and prepares future allied health and other health science professionals to provide high quality service in their respective fields. In conjunction with community-based partners, students achieve clinical skills and learn the values of critical thinking, good communication, teamwork, cultural competence and service learning. The college's faculty is committed to excellence in teaching, research, service and leadership.
It is the belief of the faculty that the vision and mission of the college will be served best by encouraging our students at all levels, by explanation and by example to:
Strive for excellence in the scientific, professional and humanistic aspects of their chosen discipline.
Be aware of the changing needs and demands in health professions which may lead to changes in practice and/or education patterns.
Participate in activities which enhance role played by all allied health professions.
Practice in a manner current and consistent with well-established methods, and use treatments which have been fully explained to, and accepted by, the patient or client.
Provide an environment conducive to gaining an awareness of the importance of lifelong learning.
Foster an open and collaborative with other disciplines.