The Cancer Research Scholars Program (CRSP)
The application is open from November 15 to February 1
Cancer is among the leading causes of death in the US. Over the next decade, cancer cases are expected to grow to over 23 million. In Cincinnati, Ohio, cancer is the second leading cause of death with the greatest deaths attributed to lung/bronchus, colon/rectum, breast, pancreas, prostate, and cervical/uterine cancers. 
The University of Cincinnati (UC) with the support of the UC Cancer Center, have collectively established the University's first ever cancer-focused undergraduate summer research scholars' program. CRSP will offer cancer research and career training, field experiences, and community engagement opportunities. The program welcomes undergraduate students (rising freshman to seniors), as well as recent graduates of an undergraduate program. 
CRSP has 22 positions available for summer.
Program dates: Tuesday May 30 - Friday August 4th (No late starters please!)
This is a paid, 40 hour/week summer opportunity and for some, an opportunity to continue their research during the academic year. 
Hear what our interns said about their experience
Benefits of Being a Scholar
Be matched with a research mentor from our vast Cancer Mentor Network of more than 50 mentors at UC and Cincinnati Children's Hospital Medical Center
Complete new and ongoing research within their mentor's lab/research group
Cultivate deeper understanding of cancer research and cancer careers
 Develop research skills, improve independent critical thinking, gain confidence in oral and written communication of science concepts
Build cultural competence and team science skills and an identity as a scientist
Participate in opportunities to write research reports and give oral presentations
Engage in career development activities that will benefit their future careers
Network with faculty and peers across UC and with the local cancer community
Have fun during our social and networking activities!
Additionally, this program serves as an excellent opportunity to improve engagement and inclusion of Scholars whose racial or ethnic background is underrepresented in the field of cancer research and related cancer careers.
Currently enrolled in, or recently graduated from, an academic or clinical program related to the biomedical or social sciences, or one that would provide background knowledge to support a cancer career with CRSP participation (e.g., computer science, public health, biomedical engineering, epidemiology, biostatistics, psychology, health promotion/education)

Generally, a GPA of ≥3.2 is desired although we consider GPA as only one factor in the overall evaluation of the Scholar and will make allowances for a brief lapse in GPA due to extenuating circumstances (e.g., illness or a family crisis).

A sincere interest in pursuing a career in the vast field of cancer research and/or cancer care.

Scholars from underserved urban and rural communities in the Greater Cincinnati region and from across the nation are strongly encouraged to apply.




Must be U.S. citizen or permanent resident.
Please apply through the Summer Undergraduate Research Fellowship portal by selecting -SURF - Cancer. Please note that, along with your personal information, the online application will ask you to provide the following items:
Essay question responses: Describe your career goals in the area of cancer (be specific) and motivation for wanting to obtain research experience. If you have identified faculty you may want to work with, be sure to include the faculty members' names as part of your responses.

Resume: Include a current copy of your resume.

References: One letter of recommendation is required; others welcome.

Grade Reports: Will be requested for completion of the online application.

Deadline: February 1 at 5:00 PM EST (however earlier is better!)
To Update Your Application
If you need to update the information you submitted for your application, you may do so by accessing the application portal. You will be required to provide your username and password that was emailed to you when you originally submitted your application.
You will need to click a button on the application to send an email requesting the recommendation through the portal. Please check to make sure the email has been sent by exiting the application then logging back in.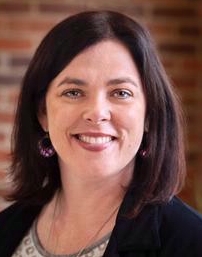 Melinda Butsch Kovacic
,
Professor and Associate Dean of Research