The College of Allied Health Sciences is getting a new home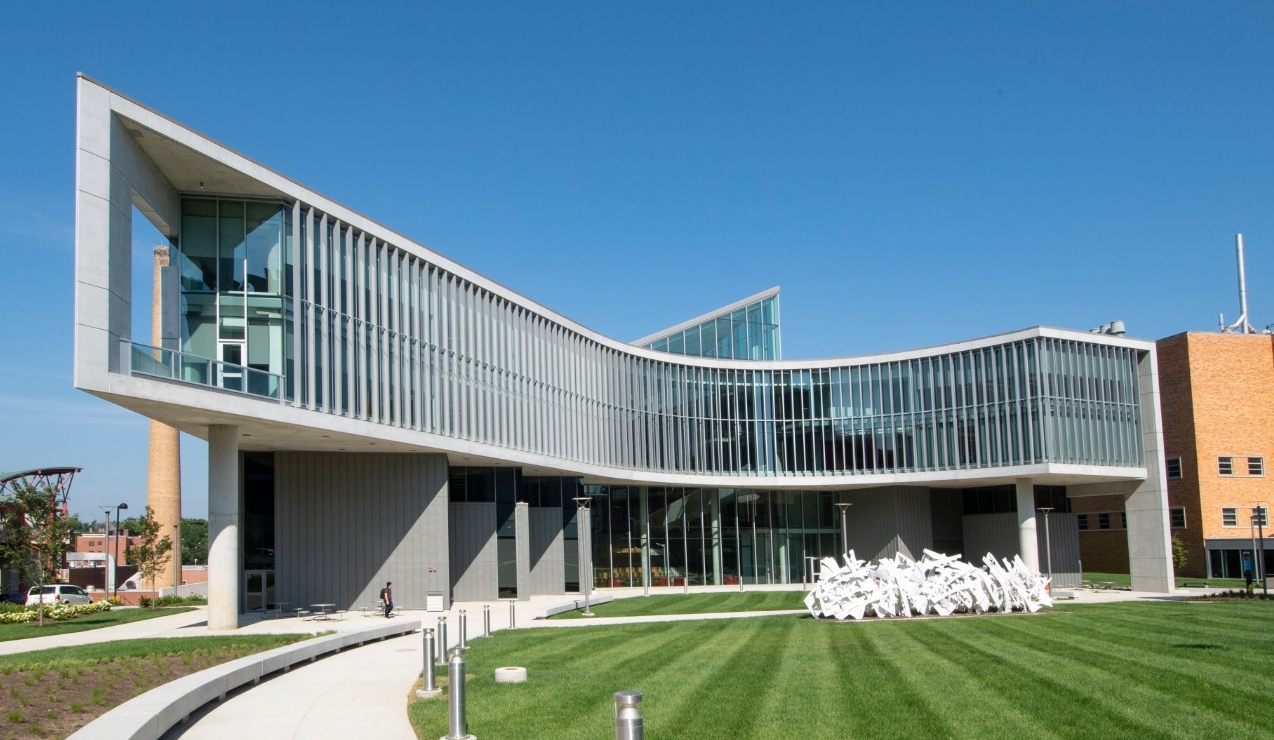 The College of Allied Health Sciences became the University of Cincinnati's 16th college in 1998. The College of Allied Health Sciences moved into renovated Shriners Burns Institute (renamed to French East) in 1999.
The School of Social Work moved under CAHS in 2010, but they were unable to move to the medical campus due to lack of space. Currently their offices and classrooms are located in French West.
Today, the College of Allied Health Sciences has added many programs and has grown to include over 3,000 students. There isn't enough space to accommodate the fast-growing professions of allied health.
In 2014 UC officially approved to allocate funding for the 61 million dollar Health Sciences Building (HSB). The building is part of a Medical Campus Master Plan Project that also includes a 34 million renovation to Kowalewski Hall and 3 million dollar additions to Kettering North.
The HSB will be a new significant piece of architecture, strategically located within an outdoor green space surrounded by a unifying pedestrian path that establishes health outside spaces to enjoy and encourage collaboration among the Academic Health Center colleges. Classes are scheduled to begin in the HSB in August 2019.
The HSB will be a four-story, 117,000 square foot structure consisting of classrooms, labs and offices. Classrooms will be located throughout the building, with labs in the south wing and offices primarily in the north wing. A center atrium featuring a skylight will provide natural light and allow for a majority of rooms to have windows.
Architect: Perkins+Will
Construction company: Messer