Health Informatics : Online
MHI
Why study Health Informatics : Online?
The University of Cincinnati's Online Master of Health Informatics program is a multifaceted program firmly established at the intersection of information technology and health. Graduates from this program are well prepared to improve patient care, quality, efficiency, safety, and population health using information technology and systems. Integrated into the operations of all modern health care organizations, health informatics practice includes the people, processes, technology, and systems required to acquire, store, retrieve, optimize, and use health information.
Informatics is a natural transition for those in health-oriented occupations including medicine, nursing, dentistry, pharmacy, public health, occupational therapy, and medical research. It is also a good fit for those in or looking to enter tech-savvy and technology-focused occupations related to information systems. Some professions that could thrive in the realm of health informatics include systems analysts, software developers, data analysts, information scientists, programmers, system administrators, and information security analysts.
Student outcomes can be found on the UC Online MHI Program page. 
Admission Requirements
Bachelor's degree from a regionally accredited institution
Unofficial transcripts of all undergraduate and graduate coursework
Undergraduate degree with a cumulative GPA of 3.0 (4.0 scale)
Two letters of recommendation that address the applicant's academic readiness for graduate-level work, work ethic, and habits, and the applicant's communication and interpersonal skills.
Resume/CV of personal, professional, and educational background
Letter of Intent: Two-page (double-spaced) or one-page (single-spaced) narrative summarizing the following:

What motivated you to pursue a graduate degree in Health Informatics?
Why are you interested in applying to UC's MHI program?
What are your short and long-term goals? How will this degree help you attain those goals? Please treat this as a written interview – explain any inconsistencies in your resume, transcripts, etc.

Complete the University of Cincinnati online graduate application
Graduates of the program have gone on to pursue careers in the following jobs: 
Project Manager
Chief Medical Information Officer
Chief Nursing Informatics Officer
System Analyst
Health Data Analytics Specialist
Health Data Warehouse Specialist
Health Informatics Consultant
Trainer
Testing Specialist
Usability Specialist
Implementation Specialist
Business Analyst
Database Designer
Workflow analyst
Quality Improvement Specialist
HIPAA Compliance Officer
Privacy and Security Compliance Officer
Accelerated - Graduate in as little as two years with the part-time option
Relevancy - Focus on alignment with industry trends
Balance - Pursue an education with online didactic courses
Opportunity - Build your career at the intersection of health, data, and technology
Experience - Interact with faculty experienced in health informatics and related disciplines
MHI Program Highlights 
Built around Commission on Accreditation for Health Informatics and Information Management Education (CAHIIM) competencies
Emphasis on data management and analytics, and well-rounded curriculum with project management, leadership, interprofessional collaboration emphasis, team-work, information privacy and security, human factors topics, and workflow analysis. 
Coursework is 100% online 
Low faculty-to-student ratio – personalized coaching and feedback
Flexible scheduling – designed for busy, working professionals
No GRE or GMAT required for admission 
No healthcare or IT background or experience required
Award-winning, well-rounded curriculum with real-world relevance
Access to UC's expansive healthcare network
Professional networking opportunities and unique practicum experience
Affordable tuition with a significant return on investment
HIMSS Approved Education Partner: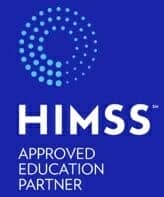 The University of Cincinnati's Master of Health Informatics program is proud to be recognized as an Approved Education Partner (AEP) by the Healthcare Information and Management Systems Society (HIMSS).
As a HIMSS Approved Education Partner, UC's MHI program has met HIMSS' rigorous standards for delivering a world-class program. UC joins an exclusive group of educators authorized to offer a HIMSS-approved degree program online.
The University of Cincinnati Health Information Security certificate allows you to gain a unique specialization in an area with increasing importance due to electronic health records and federal guidelines that demand greater efficiency in healthcare organizations.
Fast Track Admission
Automatic admission into the MS of Health Informatics program for students who graduated from UC (beginning Fall 2023).
Requirements:
Cumulative GPA of 3.70 or above (for courses completed at UC)
Earned 4-year undergraduate degree from UC
Any major 
Must still complete the application, but if the student meets the above requirements they will be automatically admitted to the program
Letters of recommendation will be fulfilled with generic letter for pre-qualified students
Completion of the 33 program credits including 6 hours of practicum. 
A 3.0 GPA is required to graduate. 
If you are considering transferring courses to the MHI graduate program, please review the transfer credit policy.
Transcripts for a degree received outside the U.S. must be evaluated by a member of the NACES organization of transcript evaluators. 
Program can be completed from abroad (no student visa for distance learning).
Minimum score requirements for the following:
Duolingo: 110
PTE: 54
TOEFL: 80
IELTS: 6.5
The University of Cincinnati and all regional campuses are accredited by the
Higher Learning Commission
.
University of Cincinnati's Master of Health Informatics (MHI) program is CAHIIM accredited and the first accredited MHI program in the state of Ohio.
The Health Informatics accreditor of University of Cincinnati is the Commission on Accreditation for Health Informatics and Information Management Education (CAHIIM). The College's accreditation for the Master degree in Health Informatics has been reaffirmed through 2029. All inquiries about the program's accreditation status should be directed by mail to CAHIIM, 200 East Randolph Street, Suite 5100, Chicago, IL, 60601; by phone at (312) 235-3255; or by email at info@cahiim.org.
The University of Cincinnati (UC) and all regional campuses are accredited through the Higher Learning Commission (HLC).
Contact Information
Master of Health Informatics
Health Sciences Building
3225 Eden Avenue
Cincinnati, OH 45267
(833) 556-7600
onlinerecruitment@uc.edu
Find related programs in the following interest areas:
Program Code: 35MAS-HI-MHI-.HI-DL