Ultrasound Visual Biofeedback for R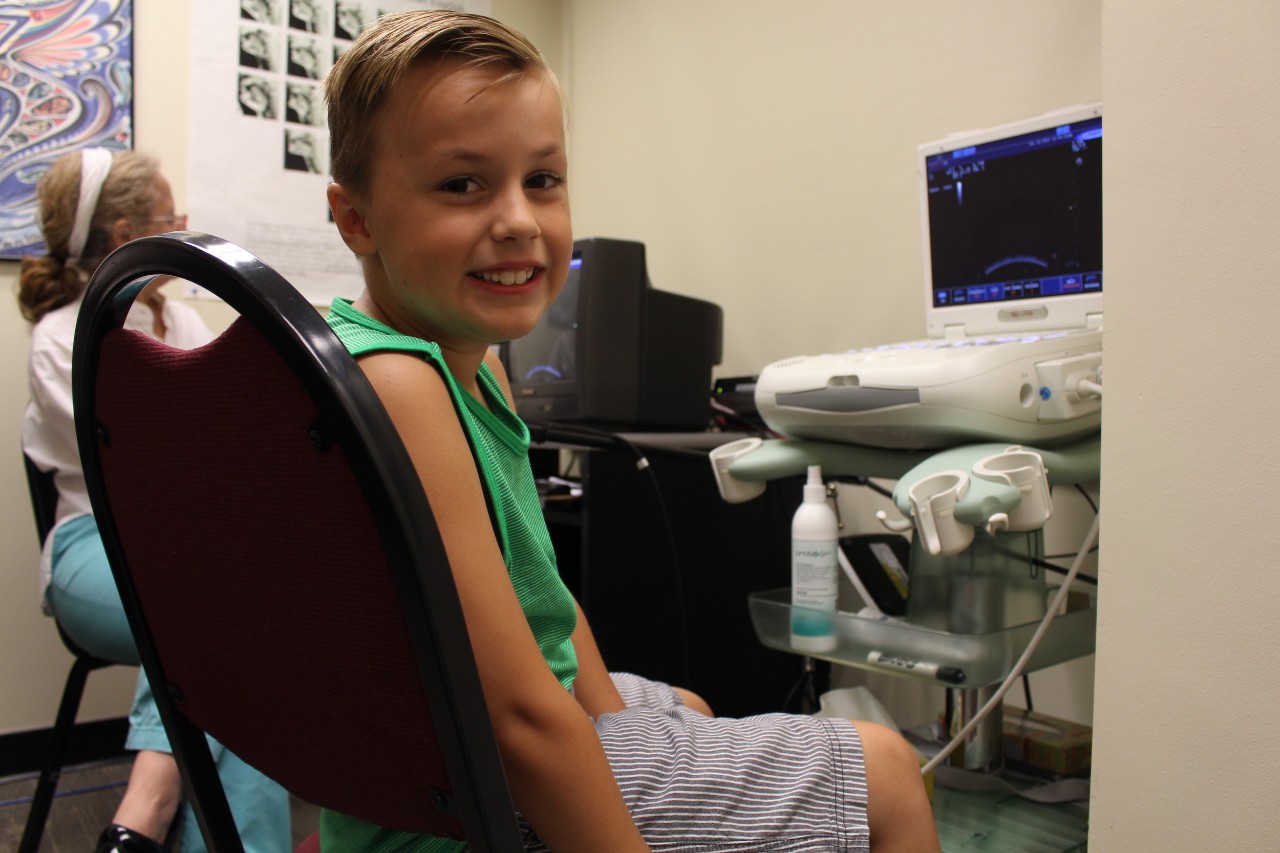 Candidates for ultrasound-enhanced therapy have attended traditional speech therapy with minimal success, can sit and attend for 45 minutes when engaged in therapeutic activities (e.g. practicing sounds, playing simple games), can follow multi-step directions, and generally perform at or near grade level in school.
All clients must complete our clinic's standard "R" evaluation. If this was completed in the past you do not need to repeat the standard evaluation. Some children with "R" production difficulties also have difficulties in higher-level academic & language areas (e.g. writing, spelling, peer interactions) and we offer optional in-depth assessment in these areas.
At the University of Cincinnati Speech, Language, and Hearing Clinic, we have been researching the use of ultrasound to provide our clients with visual biofeedback during articulation therapy for /r/ in isolation, words, and phrases. This technique can also be used during /l/ therapy and for remediation of lateral /s/.
Ultrasound biofeedback is not as beneficial for the sentence and conversation stages of therapy because it is difficult to judge rapid, sequential tongue movements on the monitor. 
There are often research studies in this area and you may be asked about your interest in these studies. Please know that you can choose not to participate in research and this will not affect any aspect of your clinical treatment.
During the acadmeic year, services are generally offered on a weekly basis.
Summer 2023 Schedule, all sessions will meet Monday-Friday, one hour blocks of therapy.

Session 1:  June 5 - June 16 *Session full
Session 2:  June 16 - June 30 *Session full

Parents and individuals are asked to commit to 10 therapy sessions across this time-period; these will be spaced intensively (every day for 2 weeks).

University of Cincinnati Speech and Hearing Clinic
Health Sciences Building
3225 Eden Ave
Cincinnati, OH 45267
Please contact UC Speech & Hearing Clinic
Stacey Gerding, MS, CCC-SLP
For appointments or questions, please contact:
Speech & Hearing Clinic
Department of Communication Sciences & Disorders
Health Sciences Building Suite 325
Phone: 513-558-8503 | Fax: (513) 558-8988