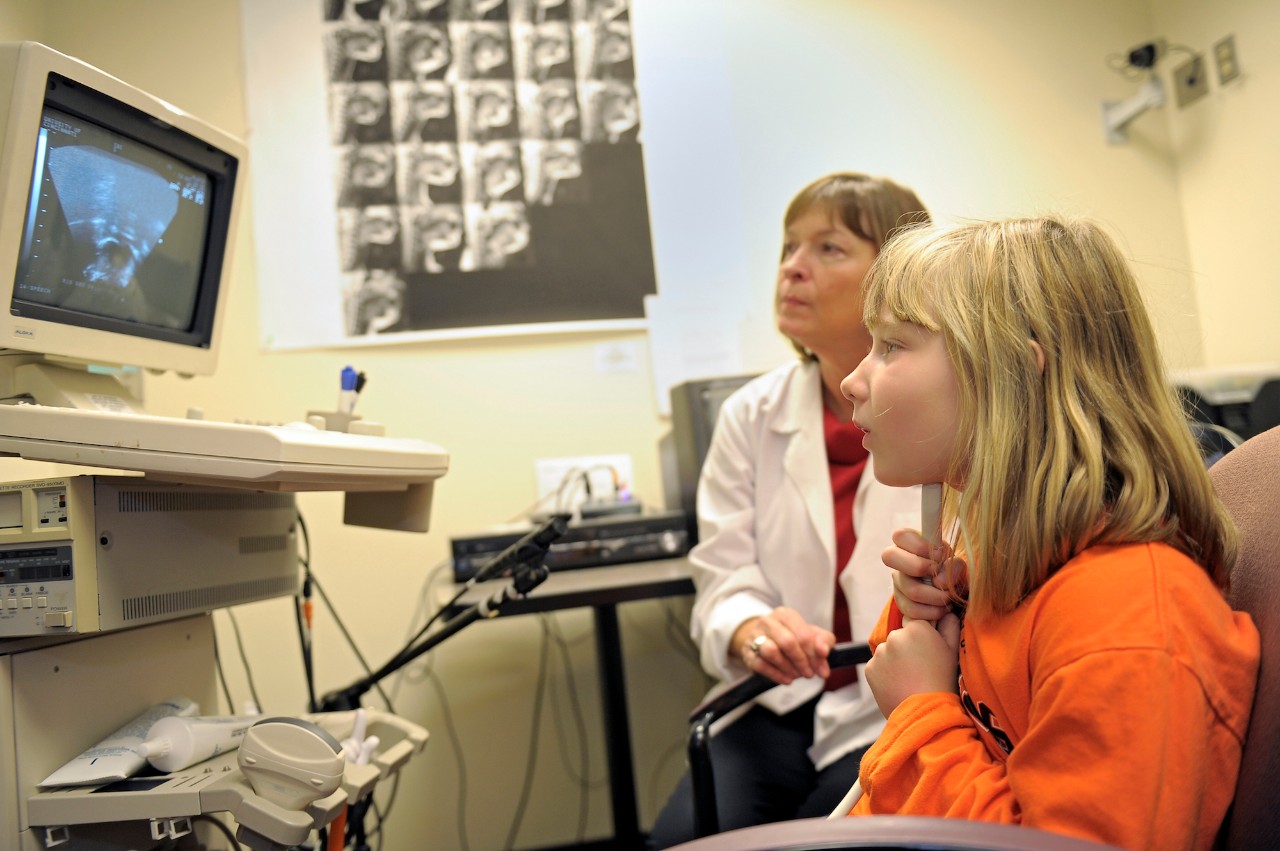 The Department of Communication Sciences and Disorders has provided speech, language, and hearing services to the greater Cincinnati community for over 40 years. The Speech and Hearing Clinic at the University of Cincinnati provides a wide variety of clinical services ranging from basic screenings to highly specialized treatment of complex conditions such as auditory processing disorders, language and literacy disorders, neurogenic disorders (aphasia, apraxia, and dysarthria), augmentative communication and aural rehabilitation. Our academic and clinical faculty members are experts in the field and they bring this knowledge to the assessment and treatment of communication disorders within the clinic.
This clinic is a training site for future speech-language pathologists (SLPs) and audiologists. Services are generally provided by graduate students and supervised by clinical faculty members. All supervisors hold a master's or doctoral degree in speech-language pathology or audiology, the Certificate of Clinical Competence of the American Speech-Language-Hearing Association, and are licensed by the Ohio Board of Speech Pathology and Audiology.
The UC Speech and Hearing Clinic supports equitable treatment of clients. No individual will be discriminated against based upon race, ethnicity, nationality, religion, age, sex, gender identity, disability, or sexual orientation. As a client at the UC Speech and Hearing Clinic, you have certain basic rights and responsibilities. The UC Speech and Hearing Clinic provides all services consistent with the American Speech Language and Hearing Association Code of Ethics.
Speech & Hearing Clinc Tour
The University of Cincinnati Speech and Hearing Clinic is a non-profit organization. If you would like to make a donation to support our clinic mission, you can do so by: 
Using this link to make a direct donation online: http://foundation.uc.edu/CDF

Use the Donation Form (DOCX) to pledge a donation
Email Toni Evans to set up a donation. 
We thank you for supporting our clinic! 
Speech & Hearing Clinic
Department of Communication Sciences & Disorders
Health Sciences Building Suite 325
Phone: 513-558-8503 | Fax: (513) 558-8988