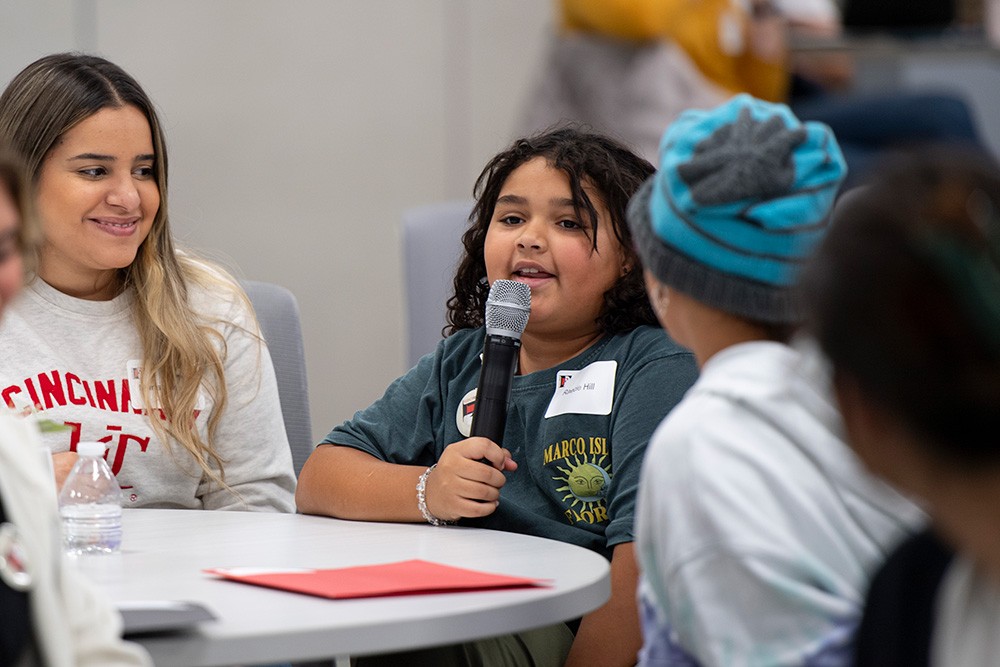 An intensive treatment program for children/teens who stutter.
Fluency Friday is an intensive one-day workshop that occurs every year in February. Kids and teens who stutter participate in individual and group therapy sessions, as well as participate and observe panel discussions. The purpose is to provide evaluation and treatment to help children with fluency problems learn more about fluency and to meet other children with stuttering problems. Programs for parents and siblings are included. The activities are developed by graduate students in Speech-Language Pathology from the University of Cincinnati and other university programs. Master clinicians from the community provide supervision and support. Fluency Friday has received both state and national recognition.

The program was started by Diane Games over 12 years ago and has developed into a collaborative community effort with faculty from the University of Cincinnati, Hamilton County Educational Service Center, and Cincinnati Children's Hospital. Therapy is provided by graduate clinicians from the University of Cincinnati under the guidance of licensed speech-language pathologists who volunteer for the day earning continuing education units. Throughout the day, parents attend presentations from local and national experts in the field of stuttering and have the opportunity to ask questions.
This powerful program provides individuals who stutter the opportunity to learn that they are not alone in their journey with stuttering and it gives them the chance to draw support from professionals, graduate students, their families, and especially their peers.


News articles from Fluency Friday:
Speech & Hearing Clinic
Department of Communication Sciences & Disorders
Health Sciences Building Suite 325
Phone: 513-558-8503 | Fax: (513) 558-8988