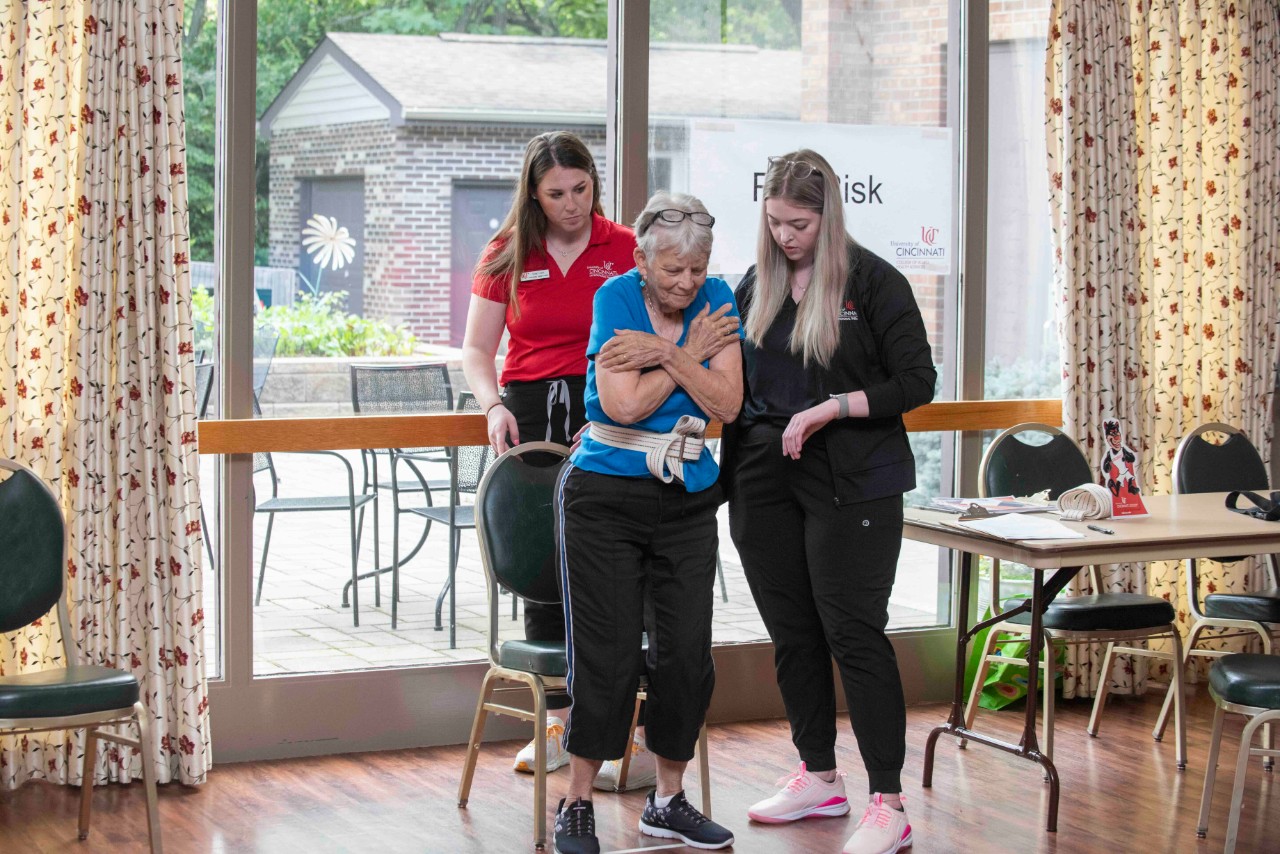 All disciplines in the College of Allied Health Sciences (CAHS) seek to make a difference in the lives of patients and we seek to do the same. Service to the local and global community is a part of the CAHS mission, it's a part of our curriculum, and a part of our daily actions.
In order to fulfill it's mission, the College of Allied Health Sciences has a number of collaborative efforts among individual faculty, programs, UC colleges, outside agencies, national and international foundations, professional organizations, and other higher education institutions across the globe.
The college has over 1,000 clinical affiliation agreements for student practicum placements at local, regional, national and international health facilities.
Local health partners and corporations for clinical research projects
VA Medical Center
Cincinnati Children's Hospital and Medical Center
St. Vincent De Paul
Price Hill Clinic
Clermont County Mental Health & Recovery Board
Ohio Department of Jobs and Family Services
Nexstim Inc.
Hill-Rom Services Inc.
Freestore Foodbank
UC Health Drake Center
Local agency collaborations for service delivery
Hamilton County Head Start
Hamilton County Education Service Center
Children's Home of Cincinnati
UC Arlitt Child & Family Research and Education Center
St. Vincent De Paul - Open School Clinic
Closing the Gap
Seven Hills Neighborhood House
Cincinnati Public Schools (Hughes, Woodward
Maple Knoll Collaboratory Home
Cincinnati Reds Community Fund
CAHS faculty research partnerships with other universities
University of North Carolina - Chapel Hill
University of Northern Colorado
Miami University
University of Alabama - Birmingham
City University of New York
University of Washington
University of Colorado
ACIND SLP Training Program in collaboration with 9 Ohio universities
Shared SLP training program with University of Akron
Department of Defense
Newport Aquarium
Georgia Aquarium
Red Bird Mission, Kentucky
Many national Boards and Accreditation Committees for Professional Organizations
Palace Foundation - Mexico
Viva Nicaragua
Jamaican Creole Speech Language Project, Jamaica