An online application to the Doctor of Audiology Degree Program must be completed through the CSDCAS Application Portal. CSDCAS will open for UC graduate applications on September 1. On CSDCAS, you will find detailed instructions regarding development of a profile and submission of materials. All application materials (including transcripts) must be submitted to CSDCAS no later than December 1. Although applications do not need to be verified by this date, we strongly recommend early submission to ensure transcripts are received by CSDCAS in a timely fashion. Students are encouraged to provide an academic update to CSDCAS once their fall grades have been posted. 
The materials that must be sent to CSDCAS (not UC) include:

Application
Extracurricular, volunteer and leadership activities, honors, and awards
On CSDCAS you will be asked to write an essay of approximately 125 words (850 characters with spaces) per question to answer each of the following four questions.  We hope that you will use external resources to inform your responses, when appropriate. ​

We value students who contribute positively to their sociocultural, learning, and professional communities. How do you want to be seen by other professionals? Describe 2 or 3 of your core values and how these values shape your identity as a professional.
We value students who advocate for fairness and justice for others and for the profession. Describe how this is reflected in your pre-graduate school experiences and/or how you envision advocating for individuals from different communities and backgrounds as a future professional. 
We value students with a diverse and broad range of lived experiences. Describe how your lived experiences have contributed to your growth as a student and will continue to shape you as a professional.
We value students who demonstrate a spirit of inquiry. Describe a time when your curiosity compelled you to ask questions, seek creative approaches to problem-solving, and/or challenge existing practices.

Academic information (courses, grades, etc.)
Transcripts from each college or university (including community colleges even if you took college classes during high school) attended sent to:
     CSDCAS Verification Department
     PO Box 9113
     Watertown, MA 02471 

​Three (3) letters of reference: It is strongly recommended that reference letters be written by instructors who can speak to your academic abilities and potential success as a graduate student.
The initial review process for completed files begins in December and takes approximately 8-12 weeks. Incomplete files will not be reviewed. Admission decisions will be made in writing only. 
If you experience problems or have questions, contact CSDCAS Customer Service. 
Like many universities, the Department of Communication Sciences and Disorders at the University of Cincinnati retains a matriculation deposit from all applicants upon acceptance into one of its on-campus professional clinical programs. This $250.00 matriculation deposit will be applied to the summer tuition bill when the applicant begins the program at UC. Those who accept the offer of admission and subsequently withdraw their acceptance forfeit the submitted matriculation deposit.
You will pay two separate application fees. One to CSDCAS and one to the University of Cincinnati; both fees must be paid by the deadlines communicated to be considered for review.
Please see the CSDCAS website for current information on CSDCAS application fees.
After your application is verified by CSDCAS, you will receive a separate email from UC with a link to pay the UC application fee. The Graduate School is responsible for this aspect of the application process.
To ensure your application is processed and reviewed, the UC fee is due December 1st (11:59PM). We recommend you pay as soon as possible to avoid forgetting this important step in the process.

However, for those who are verified and/or receive a bill after December 1st, we require that this be paid within 72 hours (including weekend days/holidays) of receiving the bill.
Please review the important note regarding the GRE scores and CSDCAS' verified status (see above).

Before admission to the University is completed, all foreign students must fulfill U.S. Immigration Service requirements and register with the International Services and Foreign Student and the International Services Office.  The Department of Communication Sciences and Disorders requires the Test of English as a Foreign Language (TOEFL) of all applicants whose native language is not English. This test must be taken in the student's own country before admission is granted. This requirement may be waived for a foreign student who has completed an academic program of two or more years in duration at an accredited American college or university.  Presently the minimum TOEFL score acceptable for graduate work in the Department of Communication Sciences and Disorders is 100. Further information can be found on the Graduate School's Website.
Do NOT send Official TOEFL scores to UC. 
TOEFL scores must be sent to CSDCAS by ETS directly using code C122.

NOTE: CSDCAS will verify your application even if you do not submit your TOEFL Scores. 
 "Verified" applications without Official TOEFL scores will not be reviewed
Upon arrival at the University of Cincinnati, all international students are required to carry student health insurance. Semester fees (reflecting the number of accompanying dependents) will be assessed at each registration period.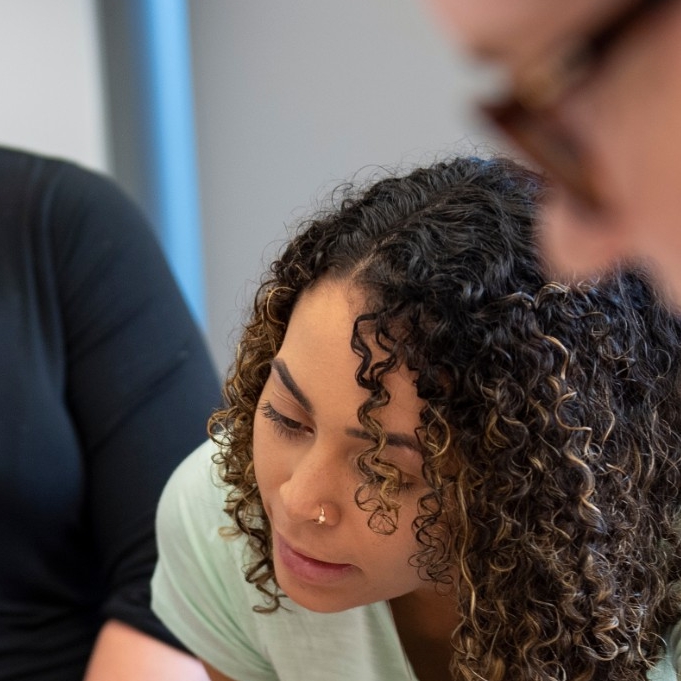 Department of Communication Sciences and Disorders
College of Allied Health Sciences
3225 Eden Avenue P.O. Box 670379 | Cincinnati, OH 45267