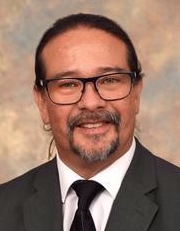 Alan W. Vespie
Associate Professor, Educator; Program Director - Advanced Medical Imaging Technology, CAHS Clinical & Health Info Sciences
155 HSB
I am the Program Director of the Advanced Medical Imaging Technology Program in the College of Allied Health Sciences, University of Cincinnati.  I am a product of my program earning my baccalaureate degree in 1982 from the University of Cincinnati after completing my studies in Nuclear Medicine Technology.  I worked at Miami Valley Hospital in Dayton for 4 ½ years as a nuclear medicine technologist before coming back to the University of Cincinnati.  Upon returning to the University, I served in the capacity of both a staff and research technologist.  In 1992, I was appointed as the program's educational coordinator and assumed full responsibility for the program's operation in 1993.  I was awarded my Masters Degree in Education in 1997 from the University of Cincinnati, College of Education where I specialized in Curriculum and Instruction in Adult Higher Education. 
 
I have worked for approximately 30 years in nuclear medicine and have been involved in the instruction of students for every moment of those 30 years as either a clinical preceptor or classroom instructor.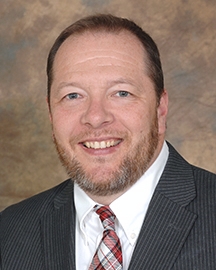 Gene Barry Southers
Associate Professor of Clinical, Advanced Medical Imaging Technology Program, CAHS Clinical & Health Info Sciences
215B French East
Barry Southers is an Associate Professor - Educator and the MRI Program Director/Faculty Instructor in the University of Cincinnati Advanced Medical Imaging Technology (AMIT) program. He has 23 years of clinical imaging experience in the medical field, with 19 years specifically in Magnetic Resonance Imaging (MRI). During his career, he has worked in several hospitals, clinics, and research centers, as well as over three years in medical imaging education.
He is an award-winning author of research posters and abstracts, has national and international experience lecturing on MRI topics, is the current President of an international MRI society (ISMRM-SMRT), and President of the Kentucky SMRT Chapter.