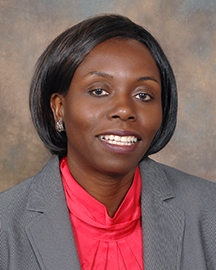 Victoria M. N. Wangia-Anderson
Associate Professor Educ; Program Director - Health Informatics, CAHS Clinical & Health Info Sciences
French East
513-558-7518
Launched New Master of Health Informatics Program
Launched New Certificate in Health Information Security
Launched BSIT + MHI accelerated program
Launched HIM + MHI accelerated program
Design and revise curriculum
Develop Graduate-level courses for the Master of Health Informatics program
Teach Graduate-level courses in the Master of  Health Informatics program
Manage student recuritment, application, admission,  orientation and advising process
Hire, appoint and mentor program faculty and staff
Advise prorgram students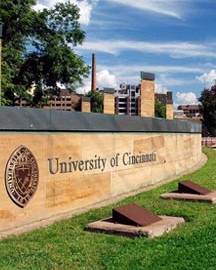 Martha C. Fowler
Program Manager
Program Manager Health Information Management and Health Informatics Programs
Coordinate the Health Information Management BS and Health Informatics MS Distance Learning programs. Manage the recruitment and application process for students. Responsible for advising the diverse student body to assist in meeting their educational goals. Provide administrative support to the nationally based DL programs, Program Directors, faculty, and students. Maintain program database and statistics, creating reports using the compiled data. Produce and publish course evaluations and distribute results to faculty. Coordinate all curriculum and student related activities, including preparation and monitoring of academic calendars. Review and monitor program website to assure current information is displayed. Oversee all operational issues including policies and procedures.
Andala N Khan
Asst Professor - Educator, CAHS Clinical & Health Info Sciences
French East
513-558-7495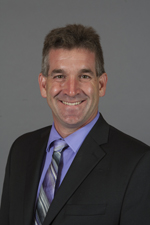 David E Rapien
Assoc Professor - Educator, LCB Opers, Bus Analy, and Infor Stytems
320 2925 Campus Green Drive
513-556-2702
ACADEMIC PROFILE: In 1995, David graduated Summa Cum Laude with a triple major in Quantitative Analysis, Marketing, and Management from the University of Cincinnati's College of Business with a Bachelor's Degree. A year later, in 1996, he earned a Masters of Business from UC with a focus in Quantitative Analysis. Currently, David is an Assistant Professor-Educator in the Lindner College of Business, in addition to his role as the Information Systems Undergraduate Program Director. He teaches the Information System Capstone, Web Development in .Net and Digital Technologies in Business, and Health and Informatics Masters courses. Since 1998, he has been teaching Probability and Statistics, AP Computer Science and Database Application Development at Elder High School. The following year, he became an adjunct professor of Probability and Statistics for The College of Mount St. Joseph now known as Mount Saint Joseph University. David brings a wealth of experience from various institutions as he has taught cohort classes at Bethesda North Hospital, Mercy Western Hills, St. Elizabeth and Bethesda Oak through his Mount St. Joseph affiliation. PROFESSIONAL PROFILE: David is a system architect and information flow analyst. Since 1991, he has been a founder of D & P Software, Schedule DR LLC, and Panther Productions, he has created Sports Scheduling software that provides the backbone scheduling engine for organizations world-wide. This product has aided companies like Active.com, EZFacility, and Sports and Social clubs. With David's expertise at every level of sports, league, tournament, and facility scheduling, several outfits such as various organizations and sports parks have benefited from these efforts. In the medical field since the late 1990s, David's electronic health records, and patient and physician scheduling software have been performing limitlessly and securely in a web-based environment. He has also created software that runs governmental diagnostic laboratories, guiding and tracking information flow from Central Receiving to Customer Billing with comprehensive dynamic reporting. These diverse systems in telecommunication (bank forecasting systems, legal systems, student information systems, etc.), animal testing and tracking, and large scale machinery industries created over a decade ago are still in full scale use today.
Denise L. White
Asst Professor - Educator, LCB Opers, Bus Analy, and Infor Stytems
3456 2925 Campus Green Drive
513-556-2228
Rosalyn Ventura Milenkiewicz
Instructor - Adj, CAHS Clinical & Health Info Sciences
French East
513-558-2018
Barbara Ryznar
Instructor - Adj, CAHS Clinical & Health Info Sciences
French East
513-558-7495
Richard Lyons
Instructor - Adj, CAHS Clinical & Health Info Sciences
French East
513-558-7495
Jemekia Thornton
Instructor - Adj, CAHS Clinical & Health Info Sciences
French East
Abel Gyan
Instructor - Adj, CAHS Clinical & Health Info Sciences
French East
513-558-2018
Xidong Deng
Instructor - Adj, CAHS Clinical & Health Info Sciences
French East
513-558-7495
Michael Platt
Asst Professor - Adj Ann, LCB Opers, Bus Analy, and Infor Stytems
3459 LINDHALL
513-556-7333