Frequently Asked Questions (FAQ)
The GRE has been removed as an admissions requirement for the 2023-2024 application cycle.  Students applying to the Speech Language Pathology program to join the Fall 2024 cohort will not be required to submit GRE scores in their application.
Our Visit Us page has the most up-to-date information on how you can learn more about the Speech Language Pathology program. 

We do not offer early decision to our UC Speech Language Pathology Program.  The application deadline is January 5th and students are generally notified in February of the decision.  

All prerequisites need to be completed prior to entering the program.  You may still apply if prerequisites are in progress or will be completed during the spring or summer semester. 

The Graduate School offers application waivers in some instances. Please visit the Graduate School FAQs for more details.

Application fees are paid to CSDCAS directly with an additional fee to the UC Graduate School. Upon submission of your application to CSDCAS, the UC Graduate School will send you an email with instruction on paying the Graduate School fee.  Fees must be paid within 72 hours of receiving the notification.  Applications will not be reviewed if the UC Graduate School Application fee has not been paid. 

Transcripts must be sent to CSDCAS directly to be included in your application.  Upon admission to the program and your acceptance, all official transcripts must be sent to the Communication Sciences and Disorders  Department at UC, Attn: Karen Meyer.

Student's admitted to the MA SLP campus program at the University of Cincinnati are required to submit verification of 25 guided observation hours by July 1st.
Yes, in order for us to hold your seat, there is a $250 matriculation deposit for accepted applicants.  This is returned as a tuition credit during your first semester. 

No, we do not conduct interviews at this time. 

The admissions committee reviews all aspects of the application. While this certainly includes previous GPAs, we also consider employment history and fields, and grades in prerequisite courses. Recent completion of prerequisite courses with a strong performance (A, A- grades) will be beneficial to the application. Additionally, retaking prerequisite courses in which grades below a B- and achieving higher grades will also benefit your application. Although these are recommendations, they do not guarantee admission to the program.
Please note: the graduate school requires a 3.0 GPA for admission. 

Our campus SLP program is a full time, 6 consecutive program that begins each Fall. 
Given the course load paired with practicum rotations, students are not able to work full-time while they are in the program.  Some students are successful in balancing part-time, weekend work schedules but should be available for class or clinic during the week days.

We average between 46-50 students per cohort.

Clinical Rotations/Field Placements
Students begin their clinical training on day one of the program.  Students will gain hands on experience in the UC Speech and Hearing Clinic on campus and then begin to transition off campus to local practicum sites.

Each semester of the program includes clinical practicum experiences. 

The Director of Clinical Education works with each student to provide a well-rounded experience that takes into account the students interests and clinical competency needs.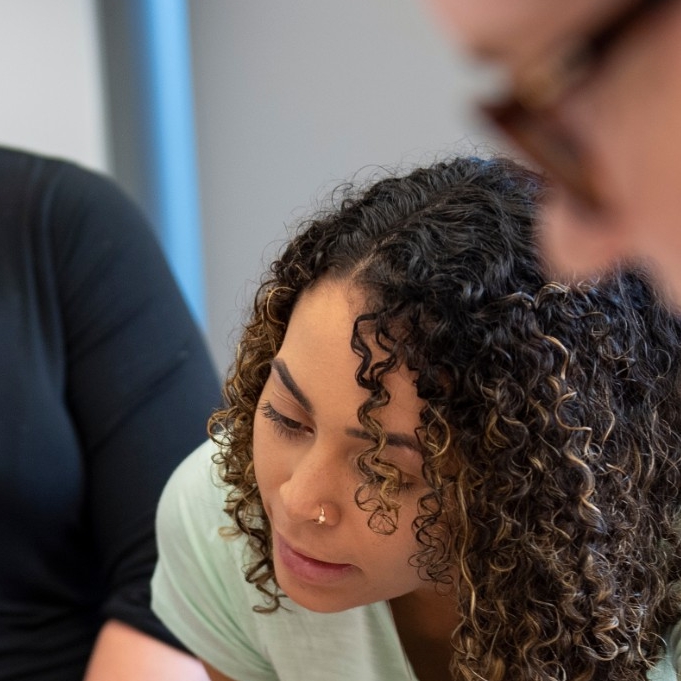 Department of Communication Sciences and Disorders
College of Allied Health Sciences
3225 Eden Avenue P.O. Box 670379 | Cincinnati, OH 45267