Speech-Language Pathology - Online 
Please note, although this is an online program, you must live within 4 hours of the University of Cincinnati in order to be eligible due to clinical placement restrictions. 
The MA Online degree program in Speech-Language Pathology is designed to provide in-depth knowledge and skills in the areas required for a career in speech-language pathology. This program of study provides students with the knowledge to pursue a satisfying and rewarding career in health care, medicine, research, or education.
Applicants must meet the following admission requirements:
Bachelor's degree. For students who enroll in the program, an official transcript with Bachelor's degree posted must be received by the Communication Sciences & Disorders (CSD) department prior to the beginning of the first semester. 

3.0 minimum overall undergraduate grade point average. 



A minimum score of 100 IBT on the TOEFL for students whose native language is not English. 
A grade of "B-" or better is required in communication sciences and disorders courses (see courses below with an *).
A "B-" or better is also strongly recommended for all ASHA required courses.
Distance requirement - you must live within 4 hours of driving distance to the university in order to qualify. 
25 Hours of guided observations completed by start of program (Dec 1)
Students entering the professional preparation program in speech-language pathology must have a well-rounded undergraduate degree with a major in communication disorders or complete a set of prerequisite courses related to science and human communication prior to beginning the graduate program. The table below shows the minimum required courses. All of the content areas below must be completed prior to enrollment in the graduate program.  If an offer of admission is made, the Department of CSD reserves the right to rescind the offer if all prerequisites are not completed as directed.  Once admitted, failure to complete prerequisites may prolong your program, increase the total cost of your degree, and possibly delay graduation.

Students who do not meet the admission requirements stated above may be admitted on a provisional basis. These students must maintain a 3.0 average during each of their first two semesters of study to be admitted to full status and to be eligible for financial aid if available.
SLP Online Prerequisite Requirements:
Students entering the Speech-Language Pathology Online program in speech-language pathology must complete required prerequisite content in the areas listed on the table below prior to enrollment. These courses can be taken at any university that offers them. The courses offered at the University of Cincinnati are listed on the table.  Applicants can be in the process of completing the courses when they apply to the program. We do, however, recommend that you have completed some speech and hearing courses prior to application to help our admissions committee determine your potential for success in our program. 
Upon acceptance into our program, we will review your prerequisites in detail. Please note that you must earn a B- or better in communication sciences & disorders coursework. If you do have a grade lower than a B- we expect you to retake the course prior to beginning your graduate program. Verification of courses in your application does not confirm that a course meets our required criteria.
PREREQUISITE COURSES:


Required Content Area

Recommend UC Courses

Other Universities

 

Biological Science

 

BIOL 1021: Intro Bio I, How Life Works: Intro to Biology or

BIOL 1022: Intro Bio II, Life on Earth: Organism to Ecosystem

BIOL 1015: Intro to Anatomy and Physiology

Any general intro to biology or anatomy course

Not recommended: botany courses, courses on specific diseases (e.g. a plague), environmental biology courses

 

Physical Science

PHYS 1017, 1018: How things work

PHYS 1005C: Physics for Allied Health

Recommended: Introductory physics courses that focus on the science of movement, sound, energy, light, and problem solving

Does not include: Astronomy, geology

Chemistry is acceptable but courses that introduce acoustical physics will support learning in the graduate program

 

Social/Behavioral Science

 

PSYC 1001: Intro to Psychology

SOC 1001: Intro to Sociology

Recommended: Any intro/general psychology course

Acceptable: Intro sociology and/or Intro Anthropology course

 

Statistics

STAT 1031: Intro to Stats

STAT 1034: Elementary Statistics

Any general, introductory statistics class

 

Lifespan Development or Human Growth & Development

PSYC 2040: Developmental Psychology

HDCE: 2004 Lifespan Human Development

Any course that covers the full lifespan of human development. Some schools split this into 2 semesters, so be careful when reviewing courses
 

Anatomy & Physiology of Voice and Speech Production*


CSD 2010

Generally these courses are called Anatomy/Physiology and MUST be offered through a CSD program

 

Audiology (Anatomy & Testing)*


CSD 3061

Also called Audiology I; The course needs to cover anatomy and hearing assessment and offered through CSD

 
Language Science and Acquisition or Speech & Language Development
CSD 3080
 
 

Phonetics* 


CSD 2071

 

 
A Clinical Process Course* 


CSD 4024
Any course covering: Professional Issues, Report writing, Assessment/Intervention. A course in specific disorder area (language disorders) may fulfill this requirement. An Introductory course to CSD will not fulfill this requirement.
 
*Communication sciences and disorders prerequisites that require a "B-" or better and must be    
   completed prior to entering the program.
** Communication sciences and disorders prerequisites in which we recommend a "B-" or better.   
Online courses are not offered every semester at U.C. Check OneStop Course Planning Guide. The prerequisite courses can be taken at any time during or following your undergraduate degree program (if not completed during your undergraduate program). Students may apply for admission into the graduate program while taking the prerequisite courses. Because admission to the graduate program is competitive, successful completion of the prerequisite courses does not guarantee admission into the graduate program. Grades for the prerequisite courses are just one part of the complete application file.
Register for the prerequisite classes online at Onestop. Information about course offerings, fees, registration dates, and answers to frequently asked questions can also be found on the Onestop website.  Until such time as you are accepted into the graduate program, you will be taking classes through the OneStop Student Service Center.
Prior to registration, completion of a Basic Data Form is required. Please allow 3 business days for processing. The university Office of the Registrar will contact you by email with registration credentials. 
Guided Clinical Observation Requirement (ASHA 2020 Standards)
The Required 25 Hours Guided Clinical Observation portion of ASHA Standard V-C of the 2020 Standards and Implementation procedures MUST be completed prior to any direct contact with clients/patients. During most undergraduate studies or prerequisite coursework, students will take a course that addresses clinical methods and allows them to accrue 25 guided clinical observation hours. Students who have been accepted to the graduate program but have not yet earned the required guided observation hours should contact UC's graduate program immediately to inquire about opportunities to earn the required hours prior to the start of the graduate program. The guided observation hours must be within the ASHA Scope of Practice in Speech-Language Pathology and must be under the supervision of a qualified SLP clinician who holds current state licensure, ASHA certification designated by CCC-SLP and has earned a minimum of 2 hours of professional development/continuing education in the area of clinical instruction/supervision. During the observations, there should be communication between the SLP and observer, rather than passive experiences where the student merely views live sessions and/or videos without direct feedback/input. Guided clinical observation discussions/reflections may occur concurrently between student and SLP during the student's observation or afterwards through review and approval of the student's written reflections or through an oral debriefing conversation. Guided observation hours must be completed no more than 5 years prior to the start of the graduate program, and the SLP must meet the above-described licensure and certification requirements and 2020 standards for any observations completed in 2020 and later. A record form needs to be completed and maintained for all 25 guided clinical observation hours, which must include: date, population (adult/pediatric), type (evaluation/treatment), site, SLP state license number & ASHA number (state/ASHA), supervisor signature, guided discussion completed (yes/no), and number of minutes observed.

Students are required to complete and obtain documentation of 25 guided observation hours by December 1. Students will be instructed after December1st on how to submit documentation of guided observation hours. For students who earned an undergraduate bachelor's degree in Speech Language Hearing Sciences at the University of Cincinnati, your observation and clinical hours have already been verified by the department.  If entering UC's MA SLP program(s) from an outside university, documentation will be accepted via a record form which includes the aforementioned details or through a signed document by an administrator/director of the program on university letterhead, which signifies the required 25 guided clinical observation hours have been met. If you have not completed the required guided observation hours, we suggest you complete them here (there is a charge): https://www.simucase.com/observation because this website follows the ASHA 2020 standards.
Please visit the ASHA Certification Standards webpage for more details.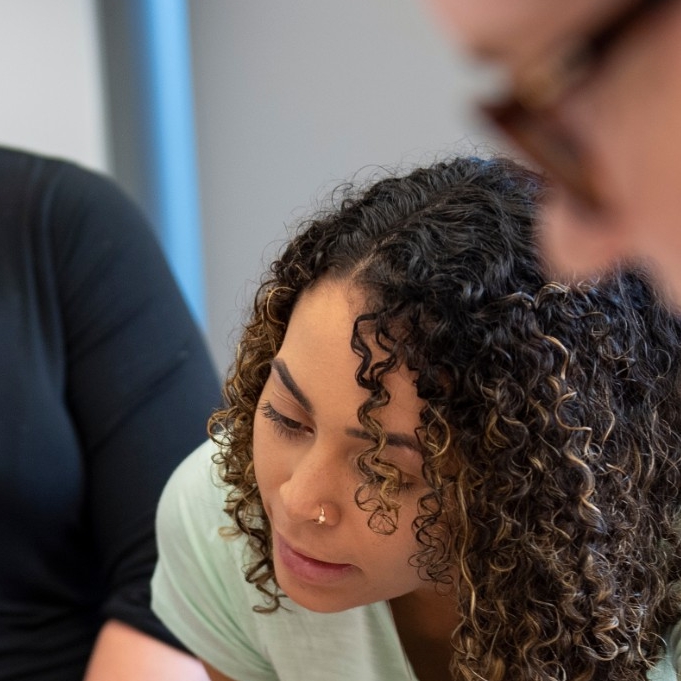 Department of Communication Sciences and Disorders
College of Allied Health Sciences
3225 Eden Avenue P.O. Box 670379 | Cincinnati, OH 45267