We sat down with Katie Strub - a student in UC's Pre-Physical Therapy Program. She shared her experience and gave some advice for Pre-PT's future bearcats.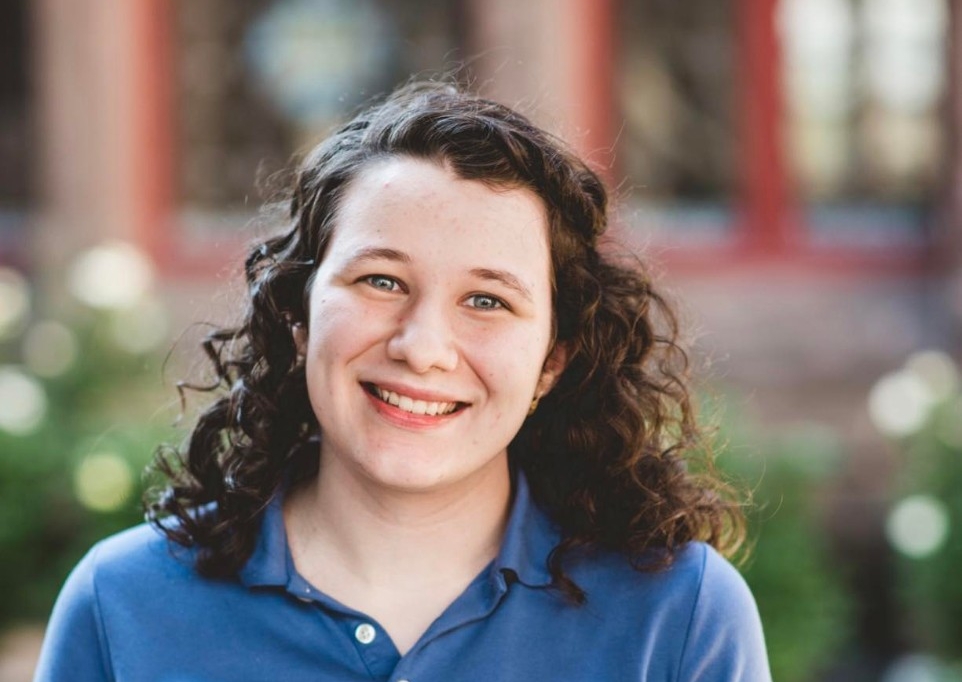 What do you enjoy doing outside of class, schoolwork, and clinical?
Outside of campus, I work as a pharmacy technician at Kroger. I really enjoy my job because I have been able to learn a lot about many of the medications my patients could potentially be on in the future and how these medications could impact my plan of care as their physical therapist. My hobbies include mostly cliche grandmotherly-type things, such as reading, burning scented candles, embroidery, and going to bed early, so I feel as though I will truly resonate with the geriatric patients I plan to work with one day.
Are you involved in any student organizations? What has your experience been in those organizations?
I am involved in a few different student organizations on campus. I am the section leader of the second violins in UC's non-music major orchestra, the University of Cincinnati Symphony Orchestra (UCSO). I have highly enjoyed my time at UCSO because it is a great way to have allocated time to step away from my heavy science course load and focus on playing pieces of music with others in our ensemble. 
As an on-campus job, I work as a Supplementary Review Session (SRS) Leader through UC's Learning Commons. I lead a pass/fail class for 10-20 students that are looking for some additional review each week in their statistics course. This position has been a large step out of my comfort zone, as I have never taught a large group before, but my students have all been fantastic and eager to learn and I am excited to continue my work as an SRS leader throughout the remainder of my undergrad years.
I am also the vice president of UC's CAHS ambassador organization. This program is by far my favorite thing that I am a part of on campus. As CAHS ambassadors, we open our college to high schoolers and transfer students looking to come to UC for their undergraduate degrees. We give tours of the building and provide the student perspective of what it is like to be a Bearcat. I had a great ambassador when I toured UC as a junior in high school, so I knew I wanted to become an ambassador myself and I am thrilled to be vice president alongside the rest of our outstanding executive board!
I am also a part of the University Honors Program (UHP), which has allowed me to tap into some of my other interests as well. This program requires students to complete five honors experiences before finishing undergrad, and some of mine were self-designed. One of my experiences was embroidering the musculoskeletal system on a sweatshirt for a friend for her birthday. My other honors experiences include an English seminar, a research rotation at Cincinnati Children's, my CAHS ambassador work, and my Learning Commons work. 
When did you know you wanted to be a Physical Therapist?
I have wanted to be a physical therapist since I was seven years old. I was incredibly fortunate to grow up in a home with many family members in the medical field, so hearing medical jargon at the dinner table has always been commonplace to me. I was fascinated by the fancy words my family used, and I wanted to understand what they were talking about. One of my favorite childhood pictures is a photo of me at age four, reading an Atlas of Human Anatomy that is bigger than my face! My love for physical therapy specifically stems from my younger brother. He received pediatric physical therapy treatment when he was young, and I would attend his sessions. I thought it was amazing how his physical therapist kept him engaged by playing games, while also using those games and tasks as a tool to focus on improving his gait and mobility. I wanted to follow that example and become a pediatric physical therapist for a long time, but I have since switched paths after doing some observation, and my current plan is to go into inpatient rehabilitation with a specialization in stroke patients.
What types of hands-on experiences have you been able to gain in the program?
My favorite part about UC's pre-physical therapy program is the emphasis on active learning. In labs, especially as the curriculum progresses through the undergraduate level, students are encouraged to get up, move around, and palpate on each other. Physical therapy is a very hands-on and active career, and incorporating those aspects of the field into our daily learning sets us up for success in our future healthcare professions. I also love that UC's pre-PT program allows fourth-year students to take an Introduction to gross anatomy course, which gets us into the cadaver labs at the undergraduate level. Most colleges only offer gross anatomy at the graduate level, so having an introduction class during undergrad gives UC students an advantage over the more advanced gross anatomy class that is required in DPT school
How have the opportunities at UC helped to shape your career goals or view of the profession?
Perhaps the most eye-opening thing I have learned about physical therapy during my time so far at UC is how expansive the different work opportunities are for physical therapists. PTs can specialize in cardiac care, pelvic health, home health, pediatrics, geriatrics, stroke patients, neuro patients, amputee patients, neonatal care, acute care, inpatient rehab, respiratory care, and many others. The professors at UC are happy to talk about their work in the field and what area of PT they have experience in. The variety of needs for physical therapists is a lot more extensive than I initially thought, and learning about the different opportunities available has me excited to start my clinical rotations in graduate school so I can witness more of the unique specialties PT has to offer.
You are in an early assurance program for DPT (Junior or High school), what has been the value of this program for you?
I applied to UC's High School Early Assurance Pathway (HEAP) as a senior in high school. I was fortunate enough to get into this program, which guaranteed me a spot in UC's DPT graduate school, as long as I maintained certain criteria throughout my undergraduate years. It sounds like an exaggeration, but I genuinely wake up each day grateful for this program. I have obtained a wider appreciation for it after seeing my peers go through the stresses of applying to grad school. While I still have to apply and submit my paperwork, I do not have any fear over not getting into a good PT school, because I was able to beat the crowd and get my spot years ago. Being a HEAP student has additionally served as excellent motivation to perform my best throughout undergrad due to the requirements to stay in this program. I have also enjoyed bonding with the other HEAP students, as one of my best friends is also in the program!
Anything you would say to a prospective student that is trying to find the right program for them?
If you are struggling to choose between some of UC's Health Sciences majors, don't stress! There is no rush. The majority of Health Sciences majors are fairly similar in their content for the first two years of undergrad, so if you are wavering between pre-physical therapy or pre-physician assistant, for example, the switch would not be a difficult one to make. The best thing you can do for yourself if you are deciding between majors is to do some job observation. See what you like and don't like about the careers you are thinking about, and ask the professional you are working with questions about their career. UC also has some great resources -- schedule a meeting with your academic advisor to address any concerns you may have. Deciding what your future will look like may feel incredibly daunting, but remember that if you are proactive and seek out the answers to your uncertainties, you find the path that is right for you.