We sat down with Hailey Spencer - a recent graduate of UC's Speech Language Hearing Sciences Program. She shared her experience and gave some advice for SLHS's future bearcats.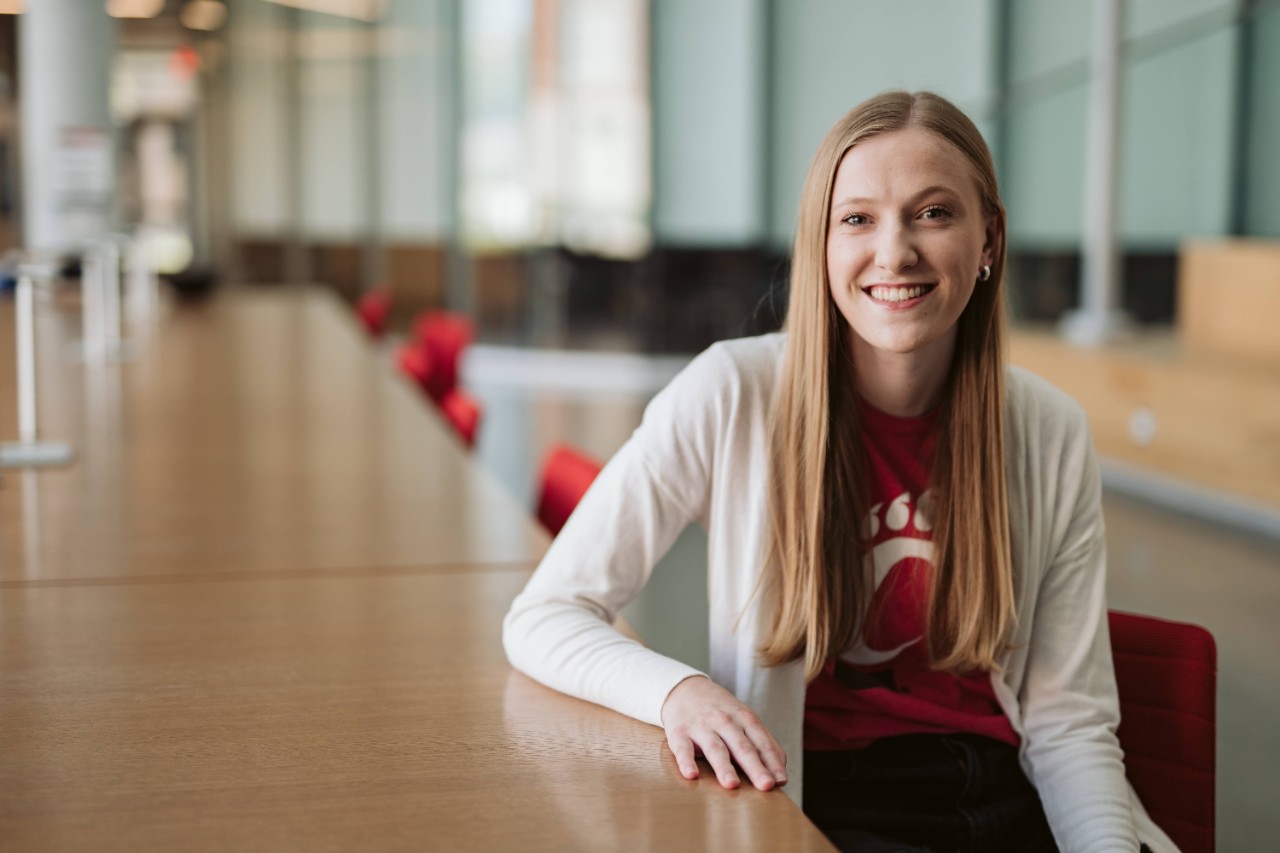 What do you enjoy doing outside of class, schoolwork, or observations?
I volunteered my time at the Hearing Speech and Deaf Center, hang out with friends downtown and at Newport, and I love reading! 
I am also involved in NSSLHA, the National Student Speech Language Hearing Association. During my senior year, I was our chapter president. I was also a ROAR tour guide, a CAHS ambassador, and the Vice President of UC's American Sign Language Club. I've been given so many unique opportunities in which I was able to gain leadership skills and make connections with students and faculty. I also became a Research Assistant. 
When did you know you wanted to be a speech- Language Pathologist or audiologist?
When I shadowed a Speech Langauge Pathologist at a school and instantly fell in love with the career! 
What types of hands-on experiences have you been able to gain in the program?
I have participated in several volunteer opportunities to make connections within the community. I've also been able to become a Research Assistant and have traveled to Jamaica and was able to conduct assessments on preschoolers.
How have the opportunities at UC helped to shape your career goals or view of the profession?
These opportunities at UC have helped build my skills and confidence in the profession. I have fallen in love with the profession, especially research in our field. 
You were in the Dual Admissions Program and now are getting ready to start the SLP program at UC this fall – how valuable was this program to you?
The Dual Admissions Program was extremely valuable! It gave me a sense of security and pushed me to work hard to maintain my grades. 
What impact do you hope to have in the lives of your patients or in your field?
I hope to give a voice to those who do not have one. 
Anything else you would say to a prospective student?
Find a program that makes you excited for learning! That's what UC did for me. Additionally, I'd say to focus on learning from opportunities given to you, rather than worrying about grades.