Accelerated Health Informatics Program
The Health Information Management (HIM) + Master of Health Informatics (MHI) Accelerated program is open to eligible students currently enrolled in the Health Information Management bachelor's degree program. This program allows students to earn a bachelor's degree while also fulfilling coursework towards achieving a master's degree in Health Informatics.
Prior to completing the application, students will meet with their Student Success Coordinator to discuss eligibility, degree plan and anticipated start date in the accelerated program. 
To be considered for the accelerated program, students must have a cumulative University GPA of at least a 3.0.
An admission decision will be made by the HIM Program Director and HIM Program Manager after completion of the application.  
If students meet the required qualifications, students will begin taking Graduate (MHI) courses the 5th or 6thsemester of the HIM undergraduate degree plan.  
Students will graduate with a Bachelor of Health Sciences in Health Information Management, after successful completion of the Health Information Management core courses and Capstone.
Qualified students (GPA of 3.0 and above) will complete the graduate application during the last semester of the undergraduate program.
Students must have at least a 3.0 graduate program GPA to matriculate into the master's degree.
Matriculation to the Graduate MHI program will take place upon acceptance by the MHI Program Director.
Graduate tuition rate and graduate college fees will be in effect after enrolling in 12 credits (1/3 of the total credits) and/or upon completion of the Bachelor of Health Sciences in Health Information Management.
Students should consult with financial aid and/or a scholarship advisor in order to determine funding as a full-time student rather than part-time.
As we review your application, we will pay close attention to your University GPA (minimum cumulative 3.0), statement of purpose, professionalism and interest in interdisciplinary interactions and the ability and willingness to complete the proposed degree plan. 
Complete the application and submit the following required documents:
Statement of Purpose 

Resume (attachment)
Please note, once you begin the application, you will not be able to save and resume. Be sure to have all proper materials before beginning each section of the application. Once students are accepted to the program, additional guidance will be provided on the next steps. 
For more information contact: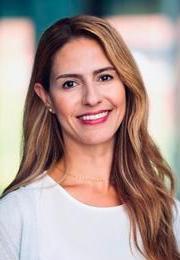 Deema S Maghathe
CAHS-Clinical & Health Information Sciences, CAHS Clinical & Health Info Sciences
HSB